This Christmas, pay ugly sweater party forward, practice holiday giving with One Warm Coat
Show your holiday spirit: give away your ugly Christmas sweaters and use Advent charity ideas to celebrate the real meaning of Christmas.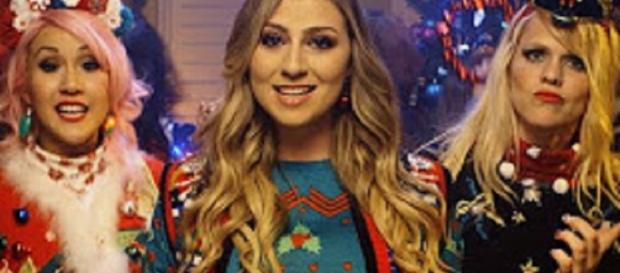 The "ugly sweater" shtick has become a popular #Christmas tradition. There are ugly sweater parties in which guests try to outdo each other wearing the most decorative (and ostensibly ugly) Christmas sweater. Such gaudy holiday sweaters are everywhere. Everyone wants to be ugliest of all. It's a harmless tradition hurting no one, but while there's no harm, there's no real benefit, either.
Waste of ugly sweaters at Christmas
Buying one-use-only joke clothing is a waste of money (money a lot of people can't afford to waste, judging by bankruptcy and national credit card debt figures). Ugly Christmas sweaters don't wear well with the prevailing "eco-friendly"mindset.
It generates even more waste clothing to add to landfills already overflowing with trash from #Holidays. Then there's a larger concern. Amid lavish entertaining, giving of Christmas gifts, and merry-making, some people (more than anyone wants to admit) are struggling to survive.
Repurpose the Christmas ugly sweater
Job loss, unemployment, plant closures, illness, disability, foreclosure, homelessness--the reasons driving need are many. These folks don't have homes to decorate. They don't have resources to buy necessities, let alone frivolities. A sweater for them wouldn't be a silly party costume, but a way to ward off the bitter winter cold. All they want for Christmas is a little love (thanks for the paraphrase, Mariah Carey). Think those folks are just adults who should be able to care for themselves? Nope, 31 percent of U.S.
kids live in homes where there's no employed adult. So they go without, too. This year, do like "WHAM" says, give your ugly sweater to someone special. When your party is over, find an elderly or homeless person to share it with.
This Christmas, give One Warm Coat
Instead of hosting an ugly sweater party, have a holiday giving party. Ask guests to put the money toward a coat or sweater donation. Look for a local holiday coat drive. The organization One Warm Coat is a good place to start. Hard on the heels of Black Friday and Cyber Monday spending sprees, was Giving Tuesday. One Warm Coat hoped to pull in a sizable donation of new and gently used winter garments to distribute to those who are cold. Keep the Giving Tuesday spirit going all season. Dig out those sweaters, mittens, hats, scarves, gloves, and boots. Get them to a shelter or mission near you. Goodwill has drop box locations. It's so easy to give and so much more rewarding than winning top prize in that ugly sweater contest. #uglysweater