Gatlinburg & Pigeon Forge Christmas lights shine brightly after devastating wildfires
Although many have been left homeless, East Tennessee is open for the holidays.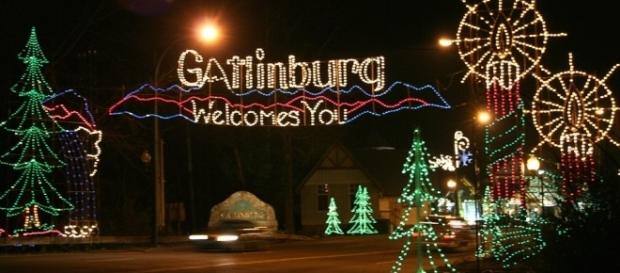 #Christmas is a wonderful and caring time of year, and with the aftermath of the recent devastating wildfires, hearts have been pouring with compassion and concern. Fourteen lives were lost, and more than 1,300 people are left without homes. 2,500 structures were demolished, and much of the beauty of the area destroyed. Two juveniles are charged with starting the fires. Gatlinburg and Pigeon Forge generally draws more than 11 million people to the area annually, and many of these welcoming areas were spared during the fires. In celebration of the season, festive Christmas lights are again shining bright, and businesses are anxious to get back on track after Gatlinburg reopened to the public.
Reopening of Gatlinburg & Pigeon Forge spreads Christmas cheer
Gatlinburg is a town full of country charm, warmth, and history. After being closed for weeks due to the wildfires and evacuations, it is humbling to see the streets once again filled with customers enjoying the bright Christmas lights and holiday cheer within the doors of each quaint little shop. As stated by one of the business owners, it is amazing to see how so many care about one little town of 4,000 people nestled in the Smoky Mountains. Tourists returning after the devastation have exclaimed how thrilled they are to see the area of East Tennessee back in business. Some look forward to returning annually to enjoy the warmth, beauty, and festive Christmas decorations.
Special events in Gatlinburg & Pigeon Forge
Anyone who has ever visited East Tennessee describes the area in winter as a sight to behold.
The mountaintops are gleaming with a sparkling blanket of snow; illuminated lamp poles line the streets, along with strings of twinkling, multi-colored lights that give off a warm glow. The many shops and homes in the area add to the warmth of the season. A host of seasonal events are also in the area. If you love lights, you can't dismiss Dollywood and its display of billions of lights throughout the park, topping off each evening with the "Christmas of Many Colors" parade.
Some other area events during the Christmas holiday season to consider are:
Dixie Stampede Christmas
Christmas at Lumberjack Adventure
Hatfield & McCoy Christmas Dinner Disaster Show
Christmas at the Smoky Mountain Opry
Mistletoe & Malarkey Vaudeville Show
Country Tonite Christmas Show
The above list just highlights some of the most popular shows offered in Pigeon Forge, along with some great shopping and attractions in Gatlinburg. There is nothing more glorious than spending Christmas in the Great Smoky Mountains in East Tennessee, surrounded by southern comfort and hospitality.