Five-year-old cancer survivor helps collect Christmas cards for terminally ill friend
Baylee Beckley is a 5-year-old cancer patient who has a friend, Kendall Evans, a 5-year-old cancer survivor.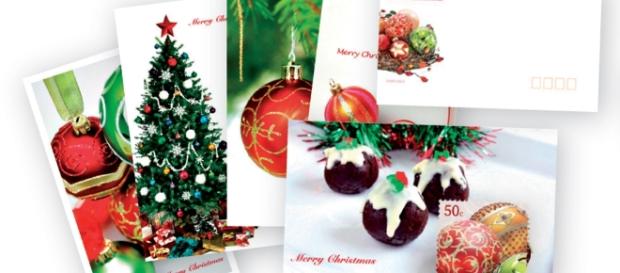 A 5-year-old cancer survivor knows what it is to be sick with the disease. Kendall Evans is cured, and she wants the same thing for her friend, Baylee Beckley, who is sick with an inoperable brain tumor. Since that is the case, Kendall's friend might not survive as she did.
Baylee's condition
Baylee is the same age as Kendall. The 5-year-old Ohio girl fell and bumped her head last July. Her mother took her to the emergency room to make sure Baylee was not seriously hurt. After a CAT scan was done, it was discovered that the fall did not cause any damage, but a doctor found a mass, and the little girl was diagnosed with diffuse intrinsic pontine gliomas (DIPG), which is an aggressive brain tumor that is difficult to treat.
Doctors say the tumor is inoperable. Baylee completed radiation treatments last September. At the time, her doctor predicted she had only six to nine more months to live.
Christmas cards for Baylee
After Kendall discovered that that her friend loves to receive mail, she and her mother are making sure Baylee will get lots of Christmas cards and gifts to open on days leading up to the holiday. Kendall's mother, Tammy Evans, invited people on Facebook to send Baylee something. Kendall and her mother want the sick girl to have the best #Christmas ever since it might be her last one. After the invitation was posted, cards have been pouring in, and the Ohio girl is getting lots and lots of them. When she is not opening her cards, she is looking at them displayed around her room.
Baylee meets the Cavaliers
Baylee was invited by the Cleveland Cavaliers last November to attend their annual Flashes of Hope Big Shots and Little Stars special fundraiser for children's #Cancer research.
That's where she met Kendall who was there because she is a cancer survivor. They became friends immediately.
Baylee also met LeBron James at the event. She was dressed in a blue formal gown with a matching blue headband. The little girl was all smiles when she was photographed. It appears that Baylee has a lot of support from those who know about her condition. #Christmas cards
LeBron + Baylee #BSLS16 pic.twitter.com/SjHJHhXTKD

— Cleveland Cavaliers (@cavs) November 10, 2016