These Black Friday freebies may help make your spending light
Special giveaways available this Friday are extra reasons to be thankful.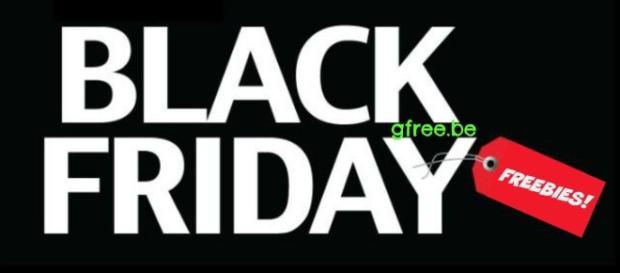 Get your list and check it twice before pulling out that hard earned cash or piece of plastic. With so many consumers managing their lives on a tight budget, it's nice to know you can bring a smile to someone's face without having to spend a dime and save those pennies for a rainy day. Despite life's ups and downs or disappointments, there is always at least one reason to be thankful. There are so many simple ways to enjoy life without breaking the bank, particularly during #Black Friday 2016.
Drinks are on the house
Residents in the northeast and Florida can stop by for free coffee on Thanksgiving Day at any Cumberland Farms convenience store location.
The complimentary cup of Joe can be served iced or hot and is free all day. Not a coffee drinker? No problem, as tea, hot chocolate or cappuccino is also offered with no purchase necessary. Several highway rest stops across the country will also be offering travelers free coffee over the holiday weekend. Service plazas throughout Massachusetts are welcoming customers will free coffee starting 10:00 p.m. Thanksgiving night until pre-dawn Black Friday morning.
Arrive home safely
Budweiser and Lyft have partnered up for a ride-share service for those who may over-indulge in some holiday drinking during the Thanksgiving weekend. Budweiser is expected to post vouchers on their Facebook page offering free Lyft rides from Wednesday to Sunday for anyone in New York, Illinois, Colorado, Florida and Washington, D.C.
The service will be provided from 10:00 p.m. to 2:00 a.m. Also, AAA groups are extending free rides home for people who had too much drink. The "Tow to Go" program will not only give intoxicated folks a free ride home but they will also tow their vehicles for free, from Wednesday to Sunday.
Save pennies with JCPenney
Many of the long-standing retail stores have a Sephora located inside. Some of the freebies at Sephora include beauty samples and other perks. While there, why not trek over to JCPenny Portraits, and print off a coupon for a free photo sitting. You can get a free 8 x 10 portrait when you present your military ID.
The gift that keeps on giving
Gift cards are a safe gift to get for that special someone who you could never figure out how to shop for. Belk department stores will be handing out 200 free Belk gift cards per store with a value ranging from $5 to $1,000 on Friday, November 25th starting at 6:00 a.m. And the first 100 customers who come through the doors of Half Price Books on Black Friday will be rewarded with a free tote bag plus $5 give gift cards. However, one of those bags will have a surprise placed inside – a $100 gift card. So, after enjoying a couple of football games, eating a big meal and stuffing one's self like a turkey, go out and do some non-#Shopping. #Holidays