Review—Xian Zhang and New Jersey Symphony Orchestra electrify in Haydn, Beethoven, Strauss
Music Director Xian Zhang plumbed the humor in Haydn, the gentler side of Beethoven and the lush orchestral excesses of Richard Strauss.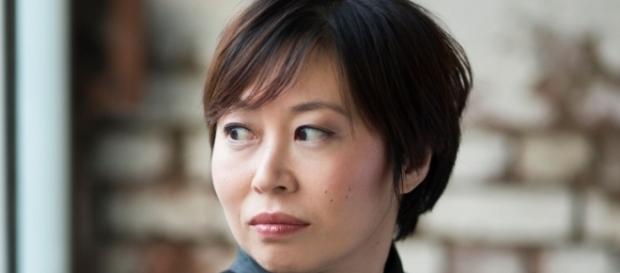 When it comes to #Orchestra and conductor, Maestra Xian Zhang and New Jersey Symphony Orchestra (NJSO), whose #Music Director she is for the next four years, are proving to be a great match. In an electrifying concert seen Saturday evening, Nov. 5, in Newark's Prudential Hall, she brought out the hidden humor in Haydn's 102nd Symphony, illuminated Beethoven's potential for lightness in his Triple Concerto, and let the audience glory in all the orchestral excesses of a huge crowd pleaser: "Der Rosenkavalier" Suite, by Richard Strauss.
Haydn, twice
The concert opened with the "adagio cantabile" movement (slowly-walkin'-along, singin'-a-song speed) from Haydn's F-sharp minor Piano Trio (No.
40). Why chamber music on a symphonic program? Well, the composer was so enamored of the piece that he self-plagiarized when contemporaneously composing "Symphony No. 102," adapting it from the Trio into the symphony's second movement ("adagio"), played slowly. Programming both pieces provided unique perspective on the composer's process.
Chamber spirit, symphonic scale
Bosnian pianist Pedja Muzijevic, NJSO Principal Violinist and Concertmaster Eric Wyrick and NJSO Principal Cellist Jonathan Spitz did the honors in the stand-alone chamber movement. They cohesively enhanced the crystalline clarity of Haydn's composition. They were also the featured soloists in Beethoven's Triple Concerto—the lion's share of the work going to Mr. Spitz—their teamwork equally admirable, albeit twice as tricky due to constant interplay with their "accompanists," the Orchestra.
Beethoven looks back
Beethoven's version of symphonic interplay among orchestra, piano, violin and cello gave a nod to Mozart, Haydn and numerous others who experimented with "sinfonia concertante"—a concerted symphony—format, featuring a symphony orchestra's underpinning for multiple soloists. Messrs. Wyrick, Spitz and Muzijevic, when playing simultaneously, did splendidly with the lighthearted melodic themes. But true genius lay in those delightful moments when playing an elegant game of musical Hot Potato, tossing a melody among them, before batting it to the orchestra to have its turn.
Strauss, master orchestrator
German composer Richard Strauss created numerous symphonic tone poems that abound in acoustic depictions of everything from sunrise to marital bliss. He once bragged that he could orchestrate a teaspoon. With the fifth of his 16 staged operas, "Der Rosenkavalier" (The Rose-bearing Squire), he definitely accomplished that.
The sound of silver
Strauss miraculously musicalized silver in the Act II Presentation of the (Silver) Rose scene.
Over shimmering violins, first the oboe, then the clarinet, duets with trumpet. These winds take the voices of Octavian and Sophie, respectively, the rose presenter in question and its recipient. Five times during that scene, Strauss deploys eight descending staccato chords, combining dissonant flute and piccolo, tinkly triangle, harp and celeste, ingeniously lending the chords a glinting metallic essence. It sounds remarkably as if silver has actually appeared as a character onstage.
Utterly thrilling
The suite of waltzes and romantic highlights extracted from the opera were 22 glorious minutes of gorgeous, sweeping orchestral music. Xian Zhang led a thrilling performance of this massive work, deftly alternating overwhelmingly muscular music with sublime moments of ethereal tenderness. Ending with a bang, the audience thanked her and the magnificent orchestra with a well-deserved standing ovation.
Up next
In late February, Xian Zhang leads NJSO and pianist Kirill Gerstein in Rachmaninoff's Second Piano Concerto, the overture to Verdi's opera "Nabucco" and Edward Elgar's Enigma Variations. New Jersey Symphony Orchestra, New Jersey Performing Arts Center's resident orchestra, Prudential Hall, One Center Street, Newark N.J. #Everything Music and Theatre