Neat-Oh! Toys offers an array of new merchandise from several original lines
Original series and licensed merchandise make up the roster of newly released playthings from Neat-Oh! Toys.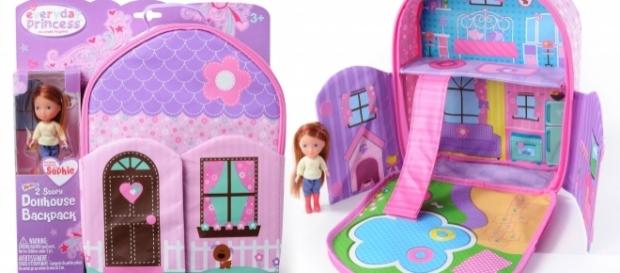 Neat-Oh! Toys is a company that has been dedicated to making playtime even more special since its establishment in 2005. From their "Everyday Princess #Dolls" to the "Magnutto Activity Sets" and "Roaring Dinosaurs", Neat-Oh! Has a mission to make every child feel "special" when he or she plays with the toys they produce. Playmats, pool toys and backpacks that morph into dollhouses are among their offerings. They have secured licenses with household name brands such as Thomas the Tank Engine, Barbie, Star Wars and Hot Wheels. In anticipation of the 2016 holiday season, the company is offering an array of new products across a wide spectrum of lines.
Toys
To date, Neat-Oh! Toys has secured four licenses and produced eight of their own original lines. Their l catalogue contains over seventy products and they are constantly working on new ideas. From toy dinosaurs to well-designed cardboard castles tailor-made for preschoolers, the brand prides itself on its wide array of materials. "We are lucky to have a fantastic internal product development team that comes up with really neat stuff but we love working with outside inventors too," said the company's Senior Vice President, Dee Farrell. "We suggest that toy designers follow their heart and their vision and do what they love to do. The Toy Industry is very similar to the Fashion Industry in that there is always room for fun, unique, well designed products." The Everyday Princess" brand is the closely tied to fashion as these products are essentially dollhouses—and similar #Playsets—that fold out of backpacks and carry cases.
In the case of the backpack playsets, the item doubles as apparel.
Play
Neat-Oh's "Magnutto Activity Sets" work very much like Colorforms in that they feature magnetic pieces and an easel box backdrop. These sets are easy to transport and will provide kids with a lot of play options while also strengthening base emotional intelligence skills. For example, each set—be it human, animal or dinosaur themed—features various facial expressions that teach children how to recognize feelings. While brands like the Moodsters also instill these lessons, Magnutto Activity Sets do so in a much more subtle way that also promotes character and cognitive development via role playing. Likewise, their waterproof "Splushy" series and soft "Nici Wonderland" line have introduced a number of original characters that lead the way for creative and imaginative storylines during playtime. In 2017 and beyond, Neat-Oh! Toys plans to continue evolving and releasing more toys, games and gear. #Toys & Games