Halloween candy leftovers use-up recipes, ways to reuse stale candy from Trick-or-Treat
Recipes to reuse stale trick-or-treat candy ideas to teach children holiday generosity with leftover Halloween candy donation suggestions.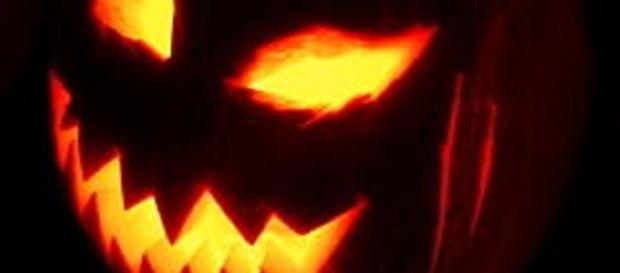 So trick-or-treat is over and now your kids have a haul of #Halloween candy. And of course you want them to eat all that sugar as soon as possible (not!). Or maybe you're stuck with stale candy you couldn't give away because it rained on Halloween or you didn't get as many trick-or-treating children. Or maybe you gave out yucky kinds like Mike-N-Ikes or Mary-Janes, tsk-tsk. You could blow your diet, eat all the treats and then regret it. Or you could try one of these healthy ways to use up leftover trick-or-treat goodies.
"Buy" Halloween candy from children
Have children sort out and keep their favorite loot (the chocolate, maybe?) Bring the rest to a dentist or doctor who is participating in a Halloween candy buy back program.
Healthcare providers often trade kids' goodies for non-#food prizes or money, to spare patients' teeth and health. Some collect candy for military troops. If you can't find a participating physician, offer to trade your children a new book or toy for their unwanted candy. Trade leftover candy for fruit. Make a big fruit salad and serve it with your child's favorite meal. Help them buy tickets to a fun play area or bounce house for fitness. Fight childhood obesity, tooth decay and promote good health. 
Freeze leftover Halloween candy 
Give as Christmas stocking stuffers. Use to fill Easter eggs in the spring. Save chocolate candy for baking. Have an ice cream party and use fruit candies (Nerds, Runts, gummy worms) for toppings. Bake cupcakes with candy surprises inside (baking refreshes stale candy).
These use up recipes are great for reusing cheap junk candy leftovers. Use Halloween candy to decorate birthday cakes. Save trick-or-treat candy for birthday party treat bags and party game prizes.
Share Halloween leftovers
Find a donations program that is collecting candy for troops. Take leftover Halloween stash to nursing homes or area senior centers. Give the candy to staff to distribute. Not all elderly people can eat sweets but those that can will love it! Many enjoyed trick-or-treat as kids and passing out treats as adults. Halloween is sad for them because they don't see many children. Take a few minutes to visit and maybe make a new friend.
Donate Halloween goodies
Share with local food pantries or distribute leftover treats to those who come to soup kitchens and homeless shelters. Look for food giveaway truck locations and churches with free Thanksgiving dinners. Add candy to Operation Christmas Child shoe boxes. Through the Samaritan's Purse organization, people fill shoeboxes to go to children around the world who lack basic necessities. Candy is a rare and sometimes unheard of treat. They will appreciate the leftover Halloween candy in Christmas presents more than those kids who already have so much. #TrickorTreat