Canadian military women report widespread sexual assault in a survey
Statistics Canada has found cases of sexual assault of a large number of women serving in the Canadian military.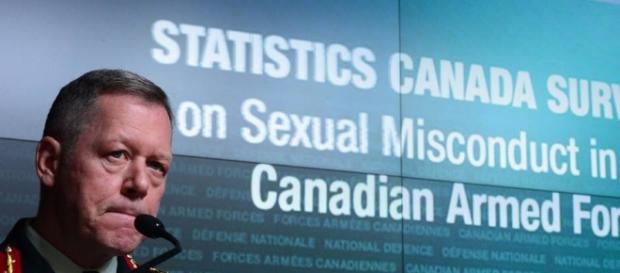 Canada is a member of the British commonwealth as well as a partner of the USA. It still pays nominal allegiance to the British crown and their armed forces are also patterned on the English. In the quest for gender equality, Canada (like the USA and the UK) opened its doors to women in the armed forces. Unfortunately, the quest for gender equality has led to sexual assault cases in the Canadian military. This fact was admitted by the Canada Defense minister Harjit Singh Sajjan who had served in the Canadian army and had retired as a Lieutenant Colonel. Harjit in a statement in the House of Commons had characterized the state of sexual assault in the #military as " completely unacceptable." Women constitute a significant number of the Canadian armed forces.
Sexual misconduct
The military employs women in all its departments. A survey has found that at least 23% of the women had faced sexual assault while in service. The survey also brought out that in a majority of the cases the victims were under the command and control of their superiors. The military in all countries has a rigid command and control system and this gives a superior a degree of power over the person serving under his command. This in many cases has led to sexual assault. The figure of 23% is only of reported cases and there may be many more unreported cases. In that case, the percentage would be higher. Interestingly 49% of the women reported that the perpetrator was their immediate superior.
Reaction
The survey on sexual misconduct against women in the Canadian armed forces was conducted by Statistics Canada and made public a short while ago.
It made a significant observation that the environment in the military was hostile for women. General Jonathan Vance, the Chief of Staff of the army commented that the report will not have any negative consequences on women in the army but will be a warning to those who indulge in such acts. General Vance has reportedly taken steps to solve the problem and one of them is increasing the number of women in the military. #Crime