Big Red Rooster launches monkey-themed 'Portable Baby Sound Machine'
The 'Portable Baby Sound Machine' is shaped like a cute monkey and serves as both a toy and a sleep aid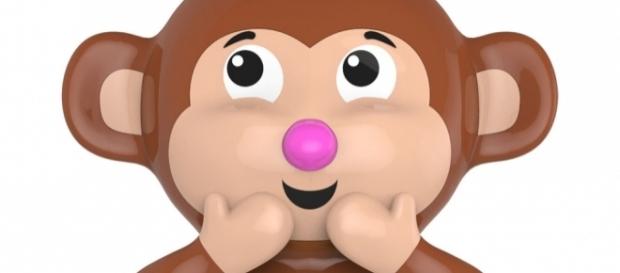 Getting a baby to sleep can be a challenge that is hard to surmount. To help parents and caregivers, a company known as Big Red a Rooster has recently released a Portable Baby Sound Machine that is shaped like an adorable monkey. The device is loaded with soothing sounds such as heartbeats, rain, ocean waves and more. The sound can be left on for as much as hours or as little as fifteen minutes. Cleverly designed, the monkey's tail easily curls which makes it easy to hang from a car seat, stroller, crib or anywhere else a child might be.
Formation 
Many #Babies fall asleep while they are in a stroller or in a car seat or otherwise out running errands with their caregivers.
Founder and owner of Big Red Rooster, Brian Johnson, developed the Portable Baby Sound Machine when he noted that parents would likely find a compact and travel-friendly baby-sound machine to be very helpful. He also decided that it was very important to pay attention to the visual aspects of the object. "I decided to make the design a monkey because they are cute," Brian explained. "I also thought it would be a great idea to have the monkey tail as the clip. It took nine months to develop the product. The most difficult part was getting the look just right." Despite its functionality and visual appeal, Brian does not plan to expand this particular product line and noted that the monkey will be the only portable sound machine for quite a while. "I think this is perfect for baby showers and expecting mothers," Brian said.
"There's a good range of sounds that adults will find soothing too. I personally enjoy the ocean sound effect."
Review 
The Portable Baby Sound Machine works as advertised—although some sounds are much more relaxing than others. For instance, the lullaby is a sweet and classic feature but the TV static can come across as more jarring than soothing. The monkey itself is cutely rendered and very lightweight so it is indeed easy to transport. While it works like VTech's "Safe and Sound" and Samsung's "SimpleView", this specific monitor is certainly more visually appealing. "Safe and Sound" and "SimpleView" are both boxy white objects that are designed to blend into a room. The Portable Baby Sound Machine is fun and designed to look more like a toy than a piece of furniture. Thus, it is far more attention-getting and endearing to small children and parents alike and can function as both a soothing sleep aid and a decoration. #Toys & Games #Sleep Aids