Anki: reimaging the capabilities of toy car and track sets
Innovative technology is the driving force behind the toys produced by Anki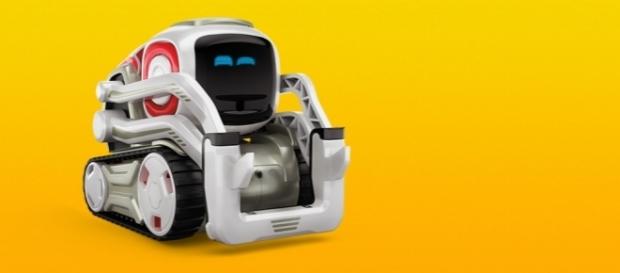 Toy cars have been extremely popular for decades and they have evolved with technology. From Hot Wheels to Lionel, companies that produce transportation-inspired playthings constantly keep their fingers on the pulse of innovation. One of the most exciting new car and track toy producers is a company known as "Anki" which was established in 2010 by three Carnegie Mellon Robotics Institute graduates in 2010.
Cars
Anki is more than simply a toy producer; the startup company was created with the goal of harnessing robotics and artificial intelligence (AI) boundary-pushing ways via the use of cutting-edge #technology. Anki's first release was the "DRIVE" system which evolved into the "OVERDRIVE" series that presently offers six robotic "supercars" which each have a unique weapon system.
"We design our cars to intelligently think for themselves on the battlefield," said Pete Nguyen, the Head of Communications at Anki. "We just released two new models."
Aside from the cars, the "Anki OVERDRIVE Starter Kit" includes ten modular track pieces which enable users to build as many as eight different tracks. "Players can also purchase additional track pieces such as a Speed Kit, Corner Kit, Collison Kit and others, to elevate the gameplay experience," Pete explained. "The updates on the hardware side are also complemented by continuous software updates, which ensures that the game play always stays fresh. Our tracks are also designed to be quick and easy to set up." Anki OVERDRIVE prides itself on being at the intersection of toys, video games and robotics. "Our teams consist mostly of roboticists, engineers, and video game designers which is not something you would ever find at a toy manufacturer," Pete said.
"From a technology perspective, each supercar is equipped with its own processor and infrared camera, which scans the patterns and coding on the tracks and sends the information to the player's smart device. The complex AI engine also infuses each computer controlled commander's personality into every aspect of the game, also taking into account virtual weapon updates and physical properties of the Supercars. In a typical game, an AI commander can consider well up to 50,000 possible actions to outsmart the player."
Robots
Another recent offering from the company is "Cozmo" which is a small robot that was developed by a dedicated team of PhD roboticists, animators, game developers, and even a lead designer of the famed Batmobile. Cozmo is described as a sophisticated consumer robot with a charming yet mischievous personality. Cozmo is programmed to recognize and remember people. He can interact with users by playing games and can even render emotions, facial expressions and its own emotive language via his LED lighted eyes. Anki plans to expand their toys and games lines while also moving into other areas of consumer electronics. They will be unveiling new offerings in 2017. #Toys & Games #Cars & Tracks