Amazon Black Friday 2016 TV deals: Top sales for 4K HDTVs, Smart, 3D & LED TVs
The online sales deals are underway for television sets, with Amazon amongst the top sellers.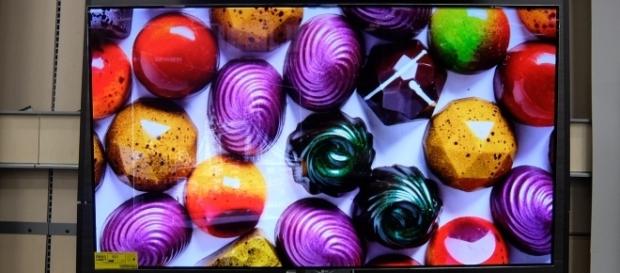 With Thanksgiving arriving, it now brings the start of major #Shopping sales. These include Amazon #Black Friday 2016 TV deals, which will feature some of the best competitive prices. The online retailer will do its best to continue the trend of attracting shoppers to spend online from the comfort of their homes, while the masses camp out for doorbuster deals at Best Buy, Walmart, Target, and other destinations. Here's a look at some of the top HDTV, Smart TV, and 4K deals to look for at Amazon for their Black Friday 2016 sales.
Best Smart, 4K & 3D TV Deals?
One of the best Black Friday deals to be had at Amazon is their price for a TCL 50FS3800 model.
It's a 50-inch 1080p Smart TV that includes built-in Roku features. It was originally priced at $599.99 but is now reduced down to $399.99 for its price, making it an attractive offer. There's also a 32-inch Samsung UN32J5205 1080p Smart LED TV at a price of $187.99.
HOT! Black Friday deals on 4K, Smart, 3D, LED & LCD TVs - all sizes & needs for your gift giving! https://t.co/aRMqDV1kKk #BlackFriday #Ad pic.twitter.com/E7U6VRClQw

— Holiday Gift Nation (@HolidayGiftNat) November 25, 2016
In terms of 3D televisions, Amazon has a few larger models to consider. A Sony XBR65X930D 65-inch 4K Ultra HD 3D Smart TV is down to $1,998 from an original price of $2498. There are also two Samsung models, the Samsung 65-inch 4K SUHD Smart HDR 1000 LED TV for $1,749. It also comes bundled with a Samsung 3D WI-Fi 4K Ultra HD Blu-ray disc player.
A curved Samsung 65-inch 4K Ultra HD 120Hz 3D Smart LED TV from 2014 is also reduced in price. It was originally selling for $4,999.99 but now sells at $2,499.99. These models may be at reasonable prices for those shoppers in the market for one of the best top-of-the-line larger models available in the deals.
Two Smaller LED TV deals
Some customers may opt for a smaller sized television depending on their needs. Two particular smaller size television deals are also available at the popular online store. There's a 32-inch Samsung 1080p LED TV from 2015, the Samsung UN32J5003, which is available for $167.99. That's a savings of $30 off its normal price.
Another deal has the Samsung UN19F4000 19-inch 720p 60Hz LED TV model from 2013 reduced from $149.99 to $127.99 at Amazon. These two deals are great for those customers who may want a smaller television for a den, guest room, kitchen, or even as a gift for a college student's dorm room.
Basically, Amazon has just about any size and style of television available with different brands advertised at a variety of prices. Some of the deals are going on a time-limited basis, including a recent Hisense 43-inch 4K Ultra HD Smart LED TV that went for $199 and was quickly 100 percent claimed. It goes to show that each Black Friday shopping season, televisions are still popular, and the prices just keep getting better! #Holidays