Yogibo LLC offers 'Hugibo' model that serves as both furniture and plaything
'Hugibo' is a character created by Yogibo LCC that offers a line of comfortable beanbags that double as décor and toys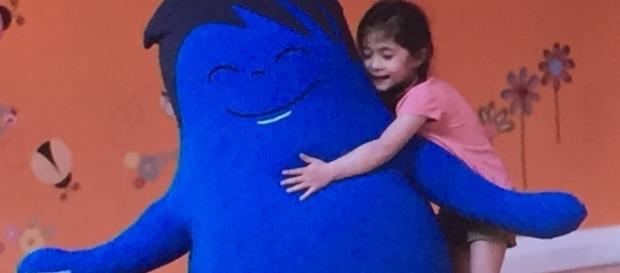 #Beanbags are a well-known form of furniture which came to extreme popularity in the 1960s and 1970s. Although often regarded as dorm furniture or suitable only to children's rooms, beanbags are quite comfortable and do have certain benefits for the well-being of one's back and neck. Yogibo LLC is a company that understands how useful beanbags can be as legitimate furniture and they aim to design, manufacture and sell the items—which they term as "quality lounge furniture"—at fifty stores across the globe. They have even been featured in media outlets such as Parents Magazine, Student Advisor, Bloomberg Business and Buzzfeed. One of the most unique aspects of the brand is their #Character mascot, Hugibo.
Furniture
Yogibo was established in 2009 by Eyal Levy who launched the organization in his basement in New Hampshire after designing a beanbag for his pregnant wife. By 2016, it was named on the "Inc. 5000 List of Fastest Growing Private Companies." Yogibo makes pillows, blankets, bedding, storage compartments, tables plush toys and an aromatherapy line but they are best known for their beanbags. "Our bean bag furniture is incredibly different from what anybody is used to," said Brett Cailler, the Director of Marketing. "They have an outer cover with blends of durable, lightweight, stretchy material and an inner bag to house the fine-grade beads. It's the only furniture in the world to have zero pressure points so it molds exactly to your body." The beanbags are so comfortable that they have become a fixture at big conventions—like New York's Comic Con—where Yogibo frequently sets up stands to showcase their wares.
"Another cool thing about the beanbags is that the covers can be swapped to a different color," Brett Cailler added. At present, Yogibo has more than fifteen different styles of beanbags available for both outdoor and indoor use.
Their best seller is the "Yogibo Max" which is a six-foot-long and/or tall piece that can be used as a couch, a chair, a bed or a recliner. "Our furniture is modular so it works individually or can be combined to make new things," Brett explained. "Some people call it 'Lego Furniture' since it really adheres to how you construct it." Consumer feedback is critically important to Yogibo and they are constantly branching out to new markets by attending over 300 events every year. "We also like to work with YouTubers and Twitch streamers as our product is understandably really great for gaming," Brett—himself a gamer—stated. "We've appeared on a lot of large networks such as HGTV, Animal Planet, and Lifetime Network and were in a 'The Price is Right' showcase once.
We're also in the Guinness World Record holder for the largest bean bag in the world. It was over 210' feet long!"
Character
While companies such as Pier One, Jaxxs, LoveSac and Sumo Lounge all offer beanbag models that are similar to the ones produced by Yogibo, the most unique aspect of Yogibo is the character of "Hugibo" which is essentially a giant stuffed toy that walks the line between furniture and plush toy. Akin to the beanbag MiO figurines by Manhattan Toy—albeit on a much grander scale—Hugibo is the mascot of the brand and he was created to appeal to children. "Yogibo is all about positivity and happiness, so we wanted to create sort of a company mascot that those families and everybody in general can have whenever they need an awesome hug," Brett said. At present, the company is working on expanding Hugibo into an animated series and they are planning to expand his line in the very near future. In 2017, Yogibo plans to work towards becoming a household name and changing the way that people look at furniture. "We know that we have to earn the attention of our customers," Brett said. "We think Hugibo is one way to really help us be noticed." #Design