Two European capital cities to explore this holiday season
For those planning to visit Europe this holiday season, travelers should consider adding London and Rome to their list of destinations.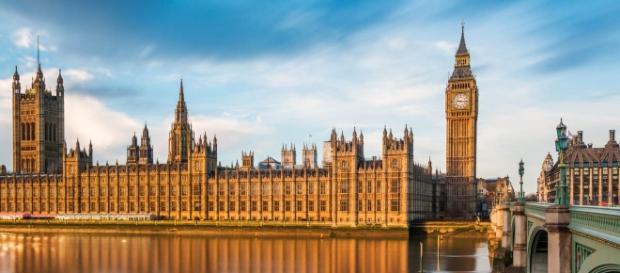 Many of us are making some plans to #Travel this holiday season either here at home or abroad. Are you wondering where to travel to this holiday season? Is #Europe on your list of travel destinations? Then take a look at these two cities and see why these vacation spots offer tourists some of the very best that Europe has to offer.
London, England  
London is one of the most popular and cosmopolitan cities to visit in Europe, leaving visitors with a lifetime of memories to share. London's transportation system is one of the best in Europe which makes getting around the city relatively easy for tourists visiting the city.
The most affordable method for getting around London is simply by purchasing a London Travelcard. The London Pass allows visitors access to some sixty sightseeing attractions. Many of the world's great museums and art galleries are located within London. Included among these are the British Museum, Victoria and Albert Museum, Imperial War Museum and Science Museum, National Gallery and the National Portrait Gallery. Landmarks well worth visiting include Buckingham Palace, The London Eye, Piccadilly Circus, Tower of London, Westminster Abbey and the Palace of Westminster (including Big Ben and the Houses of Parliament).
Given that it is one of the most cosmopolitan cities in the world, London also features a diverse selection of restaurants that specialize in fine cuisine from virtually every corner of the world.
London provides visitors with a number of choices with regard to lodging to accommodate any budget, ranging from historic bed and breakfast inns to many of the most exclusive five-star hotels in the world.
Rome, Italy
Rome, a city rich in culture and history attracts millions of tourists every year from all corners of the world. It is without any doubt one of the most beautiful and romantic cities in Europe. Rome is recognized for being the focal point of the Roman Empire, having a significant amount of influence over the world since its beginning. The city's public transit system remains the most convenient and economical way to navigate the city. Buses operate twenty-four hours a day and cover the entire city with access to all the major attractions. Visitors can purchase a Roma Pass that provides free admission to Rome's top attractions, as well as free admission to Vatican City's sights and attractions.
Two of Rome's top visited tourist attractions are the Vatican Museum and the Colosseum.
Several other popular attractions include St. Peter's Basilica, the Forum Romanum, the Pantheon, the Trevi Fountain, the Spanish Steps, the Basilica di Santa Maria Maggiore, the Basilica of St. John Lateran, the Piazza del Popolo, the Castel Sant'Angelo, the Campo de' Fiori, and the Palazzo Barberini. A visit to Rome is not complete without a shopping excursion. Rome offers visitors with a variety of shopping options which include city markets, designer outlets, department stores and shopping malls. Rome offers the tourist a variety of dining options, many arranged in beautiful settings ranging from "trendy, high end" restaurants to the more affordable cafes and bars. Tourists looking for accommodation will discover endless possibilities for a memorable stay. #Holidays