Treat yourself to these three European Halloween destinations
Look no further than to Europe's haunted destinations for a Halloween getaway.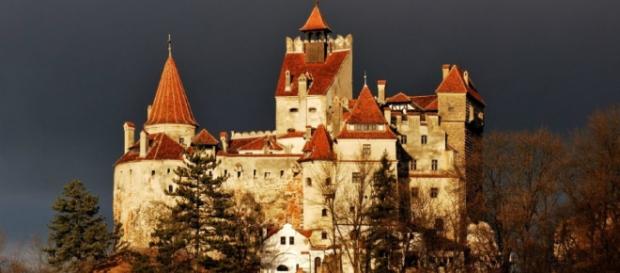 Celebrating Halloween in Europe can be slightly different from the Hallowen of the United States. Even though there might not be as many spooks and goblins, the medieval architecture and eerie surroundings provide the perfect environment for a #Halloween night of fun and excitement. If you are looking to get away for a great Halloween treat, consider the following destinations listed below.
Transylvania, Romania
The first thing that comes to mind whenever a person thinks of Transylvania is Bran Castle, the setting where the legend of Dracula first began. What most people don't know about Transylvania is that it is one of the most breathtaking regions in Europe.
The area features an amazing collection of palaces, citadels and villages, all with an old world charm that is filled with legends and traditions. It is the perfect place which provides visitors with a Halloween experience like no other. Here you can encounter the creepy and unexpected as you trace the footsteps of Vlad the Impaler, best known as Dracula. Poienari Castle, which is set high on a mountain top, is listed as the official residence of Count Dracula. Lake Snagov has been said to be the final resting place of the legendary vampire.  
Edinburgh, Scotland.
Edinburgh's dark and hidden alleys create the ideal environment for the Halloween season. Visitors will be able to explore Old Edinburgh on a stroll through the city while encountering ancient gallows and the creepy Canongate graveyard.
Dating back to the 1700's, set underneath South Bridge, is an actual underground city of chambers, vaulted rooms, tunnels, and passageways. Many thousands of people resided in these dark, confined spaces, with many suggesting that their spirits still live on today. The Learmonth Hotel is another landmark residence that people say is haunted. Poltergeist activity can often be experienced by guests with many observing flickering lights, moving appliances as well as mysteriously locked doors opening by themselves. A visit to the 900-year old Edinburgh Castle is the main highlight while exploring Edinburgh. Visitors to the 900-year old castle will deal with the possibility of encountering the presence of the headless drummer, one of the castle's residents.
Paris, France.
One foggy midnight, a French woman was to meet up with her husband on the Pont Marie, a bridge that crosses the Seine in Paris. It appears that he never showed up while the woman froze to death patiently waiting for him.
People say that to this day her spirit still haunts the bridge, anticipating for her husband to show up. Yet another story unfolds at the Théâtre de la Ville in Montmartre which claims to be haunted by the ghost of Gérard de Nerval. He is best known for translating Faust as well as roaming about Paris with his pet lobster sporting a blue ribbon. These are just a few of the countless stories that the Mysteries of Paris Ghost Tour presents. The tour takes visitors on a two-hour stroll through a variety of haunted locations to uncover the stories and legends surrounding the city's vampires and ghosts. #Holidays #Travel