Top three reasons to attend the Swan and Dolphin Food and Wine Classic
Resort draws foodies to Walt Disney World on October 28 and 29 for annual event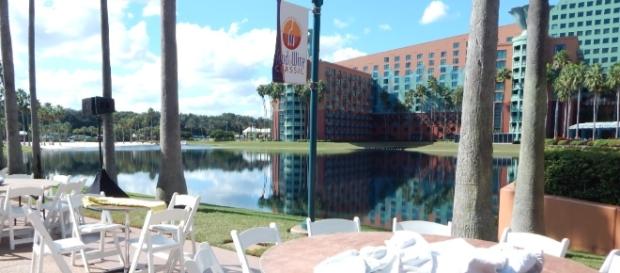 The Swan and Dolphin #Food and Wine Classic at #Walt Disney World is just around the corner, and foodies are already drooling at the thought of trying out dishes from the resort's talented chefs. If you're not a veteran of the event, you might be wondering whether it's worth a visit. The answer is a resounding "Yes!" If you need convincing, the top three reasons to attend the event are listed below.
Food and Wine Classic offers all you can eat option
While you can purchase individual tickets for The Swan and Dolphin Food and Wine Classic, most people opt for the wristband that allows unlimited access to the food, wine, and beer throughout the night.
It's a great deal, and you don't have to do any planning on what you'd like to try while staying within your budget. Instead, when something catches your eye at any of the kiosks lining the waterfront, you simply pop over and try it. That spares you from making any difficult decisions and lets you enjoy the full festival experience for a reasonable price, as you get the full experience for less than $100. Beer Garden admission is $20 extra, but even if you don't select that option, you'll find plenty of beer at the other kiosks.
Convenient Disney World location
The #Swan and Dolphin Resort is located between Disney's Hollywood Studios and Epcot and on the same water transportation like as Disney's Boardwalk and Yacht and Beach Club resorts. If you plan to spend the weekend, or longer, that means you're in a prime location to easily get to the Walt Disney World theme parks.
If you stay at another area resort, it's easy to drive to the Swan and Dolphin or grab an Uber, and you can also take a bus there from any of the parks.
Event coincides with Epcot festival
The Food and Wine Classic coincides each year with the Epcot International Food and Wine Festival. It's a perfect storm for the foodies who coverage on Walt Disney World every fall to sample a feast of global favorites. This year, the event runs Friday, October 28, and Saturday, October 29. Visit the Disney festival before or after your stint at the Swan and Dolphin Resort event. You don't want to do it on the same day because, even though it starts in the evening, you'll want to conserve plenty of stomach space throughout the day so you won't have to skip anything.