Three must-see U.S. vacation destinations for the holidays
All because your travels are restricted this Christmas season, shouldn't discourage you from taking advantage of your vacation closer to home.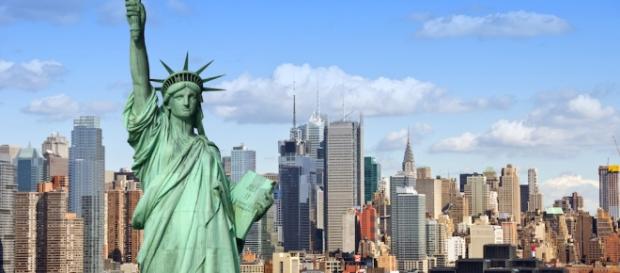 Just because your travels are limited this holiday season, shouldn't discourage you from making the most of your vacation closer to home. The following three U.S destinations will help you enjoy this holiday season more closely to home.
New York City
December is a fantastic time to vacation in the Big Apple, no matter if it's ice skating in Rockefeller Square, enjoying a show on Broadway or experiencing a romantic carriage ride through Central Park. The holiday season usually means that hotels will be fully booked; it's best to plan in advance to ensure a room. Don't forget to check for online specials with regards to New York vacation packages.
Many include exclusive deals on hotels, restaurants, and entertainment.
Boston, Massachusetts
Nothing is more exciting than the month of December when Boston comes alive, transforming the city into a magical place. No matter where you look, festive lights and dazzling displays can be found throughout the city. Ranging from live nativities to carolers and the spectacular Zoo Lights, visitors will find an abundance of outdoor activities. Additionally, it is also a wonderful time to attend the many holiday-themed theatrical plays as well as musical performances. December is usually a cold and snowy month, so prepare ahead of time and pack appropriately.
Adirondacks
For those who love the outdoors will find a visit to the Adirondacks in December the place to be. A few of the popular outdoor activities feature hiking, skiing, ice skating, snowmobiling, fishing, and camping.
Among the most popular events in the region is the Saranac Lake Winter Carnival. This two-week event includes a women's fry pan toss, live performances, a parade, and the closing ceremonies together with fireworks. Lake Placid and the Village of Saranac Lake are two of the most famous towns in the Adirondacks. The communities played host to the 1932 and 1980 Olympic Winter Games. With the start of world-class skiing and the approaching holiday season, the towns begin to transform into a winter wonderland. #Holidays #Travel