Three budget-friendly tropical destinations for the holidays
It may come as a surprise that there are still a number of tropical holiday escapes available for those on a tight budget.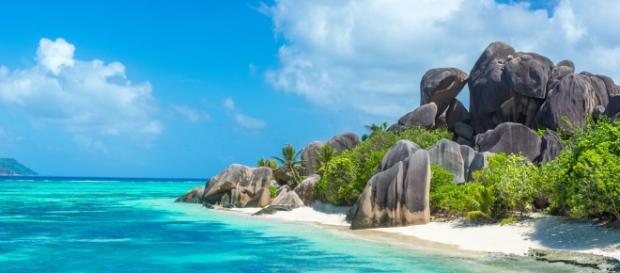 For those searching for a tropical holiday escape that is easy on the wallet need to look no further. Listed below are three tropical destinations which are affordable for individuals on a budget.
The Bahamas
If you're searching for a tropical #vacation spot that offers value for the money, then a trip to the Bahamas should be on your list. Many of the 3,000 islands that make up The Bahamas provide whatever a traveler could possibly dream about. These spectacular islands situated just 50 miles off the Florida coast, welcomes travelers to their sugar-white beaches. Travelers will be able to enjoy the crystal-blue waters while snorkeling, scuba diving, kayaking or taking part in a number of other outdoor activities.
Make it a point to visit Nassau's world-famous Straw Market located on Bay Street, where shoppers can purchase duty-free goods, such as purses, cameras, watches, as well as perfumes.
Oahu, Hawaii
While each of the Hawaiian Islands has a little something unique to offer visitors, the island of Oahu appears to be the favorite among vacationers. Oahu is home to the world-renowned Waikiki Beach and the city of Honolulu, presenting visitors with some of the best sightseeing opportunities. Visitors from around the world #Travel to Oahu "The Gathering Place," in order to bask in the sun on the world-famous beach, or possibly ride the waves. Scuba diving, snorkeling, and hiking are a few of the most popular outdoor activities on the island. Waikiki also has an extensive park system, zoo, and aquarium.
In addition to, there is also outstanding golf, an abundance of shopping, outstanding restaurants, entertainment, and nightlife.
Puerto Rico
Puerto Rico is often overlooked by Americans dreaming of a tropical vacation. Vacationing here is much less expensive than most people realize. Puerto Rico, the "Isle of Enchantment," presents visitors with a wide variety of sight-seeing possibilities and outdoor activities. Visitors are encouraged to take a little extra time getting acquainted with the tropical island. Exploring the local exotic hideaways, miles of pristine white sandy beaches, mountains, and valleys provides visitors with a better understanding of the richness and history the island offers. Hiking through the El Yunque National Rainforest allows visitors a close-up of the rich variety of plant and animal life that inhabits this part of the region. Puerto Rico features a number of popular activities that include surfing, snorkeling, scuba diving, kayaking, mountain biking and rock climbing. #Holidays