Three budget-friendly off-the-wall vacation destinations for the holidays
Travel can be fun and affordable if you choose the right destination for the holidays.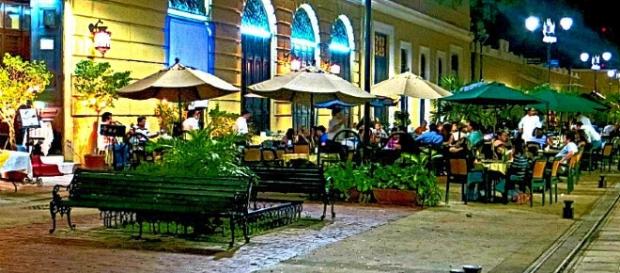 Many of today's popular vacation destinations tend to be quite expensive, and planning one can certainly be daunting. This is especially true when you can't decide on where exactly you would like to spend your vacation. On the flip side, #Travel can be within your budget if you select the right destination. The following are three budget-friendly vacation destinations that will help stretch your money a little further.
Tajikistan
If you happen to be the adventurous type you may want to consider Tajikistan. A number of inexpensive tour excursions are available online to choose from. Tajikistan was previously a part of the former Union of Soviet Socialist Republics (USSR).
The country features a number of interesting places such as the Kuhi-Malik Fiery Caves that were created by natural fire and coal layers. Another site worth visiting is the Chartym Landslide which is comprised of two hundred meters of rapids on the Gunt River along with several waterfalls. Other historical landmarks include the Shakti cave paintings which are located in a small cave 4,200 meters above sea level that reveal mysterious paintings of bird-man figures.
Merida, Mexico
The cultural and financial capital of the Yucatan Peninsula has grown to become a popular vacation destination among tourists visiting Mexico. The city provides relief from all the crowds of people that are usually drawn to Cancun's major resorts. This cosmopolitan city is home to numerous museums, art galleries, restaurants, shops and boutiques that will keep visitors busy.
One of the city's major attractions is the Cathedral of Merida that was completed somewhere around 1598. The cathedral is the oldest basilica on the continent and is situated on the site of an ancient Mayan temple that was destroyed during the Conquest. Several other significant attractions include the Paseo de Montejo, Merida's main plaza where people can take a casual stroll along the broad, tree-lined avenue that bears a resemblance to the Champs-Elysee in Paris.
Azores Islands, Portugal
This chain of volcanic islands is situated off the coast of Europe in the middle of the Atlantic Ocean. The Azores are renowned for their natural beauty. The Azores consist of nine islands which feature a range of vistas with breathtaking volcanic scenery. The Lagoa das Sete Cidades lagoon is among the many attractions that tourists visit. The lagoon combines two freshwater volcanic lakes which are located inside a crater of a large volcano. One of the main attractions on the islands is whale watching together with several other activities such as hiking through the many valleys. Visitors can take advantage of a tasty meal that is cooked beneath the ground within the steaming volcanic hot springs on São Miguel Island. #Holidays #Getaways