Swan and Dolphin Food and Wine Classic features seminars
Start the party early and learn something at Disney-area resort's popular culinary event.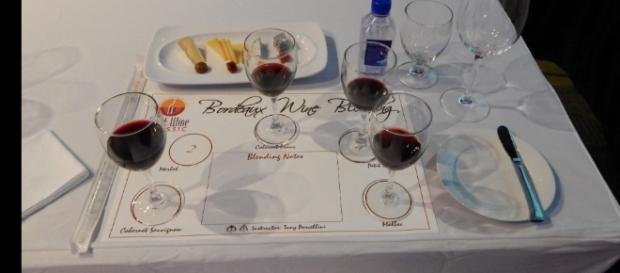 The #Walt Disney World #Swan and Dolphin Resort is well know for its annual #Food and Wine Classic event, which features a promenade full of mouthwatering dishes from its restaurants' chefs, with plenty of adult beverages to wash it all down. However, if you want to get the party started early, you can head over to the resort, which is located between Epcot and Disney's Hollywood Studios, and learn about food or drink at one of the many seminars.
Food and Wine Classic offers seminars for everyone
The Food and Wine Classic is being held this year on October 28 and 29, with a full selection of seminars on both of those days.
Some of the most popular focus on wine, like "Italian Wines" and "Wine Blending," while others cover champagne, beer, tequila, and craft cocktails. If you'd like to warm up for all the food that awaits you at the event, opt for something like "Pasta Making," "The Cheese Course," or "The Fine Art of Sushi and Sake." All of the classes are held at the Walt Disney World Swan and Dolphin Resort and cost between $50 and $70 per person.
If you'd like an idea of what the Food and Wine Classic seminars are like, check out the video below. As you'll see, the seminars are fun and informal. They're appropriate for foodies and casual guests alike, no matter what your level of culinary knowledge, you're sure to learn something before you head out to the waterfront promenade at the Swan and Dolphin Resort for an evening of indulgence at the event.
Much shorter than the Epcot festival
Unlike the Epcot International Food and Wine Festival, which runs for two months, the Food and Wine Classic only happens for a single weekend.
You can attend on October 28 or 29 or opt for the full experience and get tickets for both evenings. Many food fans plan their trips around this festival. They stay at the Walt Disney World Swan and Dolphin Resort because it's so close to Epcot that they can easily hit the Epcot International Food and Wine Festival too. You'll find full details on all of the available seminars, as well as the event itself, on the official website.