Sally Bell's Kitchen moved from West Grace Street in Richmond, Virginia after 92 years
A favorite boxed lunch carry-out restaurant is relocating to a bigger place in the same area.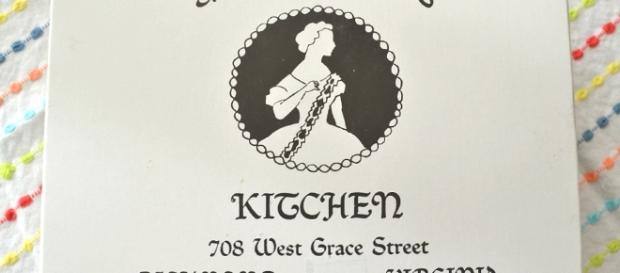 Sally Bell's Kitchen has been an icon in Richmond, Virginia on West Grace Street for 92 years. People have driven for miles just to get a boxed lunch. On Friday, October 14, customers stopped by all day to get one last glimpse at Sally Bell's West Grace Street home of over nine decades. The popular kitchen closed its doors at the longtime location on Friday, but don't be disappointed. The eatery didn't go out of business. The location has changed, but everything else remains the same. In fact, Scott Jones said he is taking the counter and other memorabilia the customers are familiar with to the new location. Scott is proud that his great aunt started the kitchen in 1924, and the #restaurant is still a favorite for Richmonders as well as people from other areas.
New location
Sally Bell's Kitchen will still be in the area. Formerly at 708 West Grace Street, the popular restaurant famous for its boxed lunches has moved to 2337 West Broad Street, just one street over.  It will open for business as usual on Wednesday, October 19. The company needs a few days to get set up after closing the Grace Street location on Friday.  #Virginia Commonwealth University is taking back their old building. The college is expanding so fast that it needs most of the buildings on West Grace Street in the Fan District.
Sally Bell's menu
It is so interesting because the location on West Grace Street was extremely small with no room for people to sit and eat. The new location is much bigger. The family-owned eatery that has been serving homemade sandwiches, salads, and baked goods will continue to do the same.
Believe it or not, the menu isn't extensive but the few items on the menu keep customers coming back time and time again. Richmond Magazine calls Sally Bell's food "paradise in a box."
Reasonably priced foods on the menu include a variety of sandwiches, potato salad to die for, deviled eggs, and cupcakes placed gently in those iconic white and black boxes tied with a ribbon. Visit Sally Bell's Kitchen in its new location after it opens for business on Wednesday, October 19, 2016.  You will be able to get the same delicious food from Sally Bell's new home. #News
"Paradise in a box" RT @bpfox: Richmond tradition @SallyBells makes @SAVEURMAG's top 100! http://t.co/6vdNyhYa0z #RVA

— Richmond Magazine (@RichmondMag) December 31, 2013