Robots and technology reign as the toy industry prepares for 2017
Tech-savvy playthings are currently the hottest trends in the toys and games industry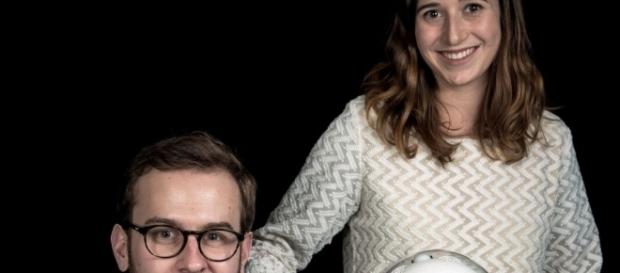 Robotic toys are quickly becoming the most popular kinds of toys for the holiday season. Among the recent offerings are Dash & Dot--programmable #robots that make music, move about and introduce children to coding techniques--and Leka which aims to be a companion for children with autism to help build social skills via a series of re-loaded games. For older children, the OWI 14-in-1 Robot teaches children how to create solar powered machines that can roll around on for floor and do not require batteries since they are powered by the sun. Similarly, Thames & Cosmos, Ozobot, JIMU and even Hasbro's startlingly life-like FurReal Friends franchise all depend on innovative #technology to drive their wares.
Given the huge demand for "smart" toys, it is unsurprising that robotic toys are gearing up to be the life force of the toy industry in 2017 and beyond.
Toys 
Most technologies are originally created for reasons other than as playthings. For instance, much of the robotic technology that drives toys like CogniToy's Dino and the TROBO plush was originally created to be used in iPhones and/or by home-helper robots such as Asimo. Yet although technology can clearly be used to fantastic effect outside of the toy industry, inventors and designers dedicated to playthings instinctively understand the potential for robotic technology in creating some truly brilliant toys and games. "Robots are cool," declared Ladislas de Toldi, the CEO of Leka. "Kids have curious minds and are easily drawn to toys that bring their imagination to life.
These emerging robotic toys tend to be interactive which lends them to a child's creativity. We're nearing a point where they really aren't just toys anymore, but companions."
Technology 
In the case of Leka, the company made its capability to provide companionship a driving force behind its programming. "The toy is specifically designed to interact alongside children with developmental disorders, such as Autism or Down syndrome," explained Ladislas de Toldi. "We designed Leka to be cute and approachable but also durable and interactive. Being socially active can be challenging for children with disorders so we implemented some 'human' elements into Leka to make it feel more like a companion than a toy." By doing this, the team hoped that the robot would be able to help kids grow and develop to the point that it was easier for them to find inclusion among their peers. While Leka was intended to help facilitate learning experiences and further basic understanding of social exchanges, the ultimate goal was to make kids happy by giving them a chance to live fulfilling lives.
"Leka can help shy kids come out of their shell," said Ladislas de Toldi. "That's the big impact of what we are doing; it's incredibly humbling for us, as an entire team, to develop something that can change a person's life for the better."
Robotics 
Within the past ten years, the interest in robots, computer technology and artificial intelligence has blossomed into a thriving technical industry that is producing innovative new systems, platforms and physical offerings at breakneck speeds. Home helper robots are on the cusp of being available to the general public and autonomous cars are rumored to be on the horizon. "When you think about it, self-driving cars are robots and the technologies being developed for them will be applicable elsewhere in our lives," Ladislas de Toldi declared. "In ten years I think the current technological advancements will become integral components of robotics as well." While most of the present-day robots already employ a degree of autonomy, in the very near future it is likely that robotic toys will be able to communicate with children, recognize familiar objects and respond to an array of different interactions. As these technological concepts become realities, it is certain that the toys and games industry will both evolve and enhance considerably. #Toys & Games