Donald Trump, Eleven, Khaleesi: Top Halloween Costumes of 2016
Struggling to find that perfect Halloween outfit? Take a look at the top trending outfits of 2016 for inspiration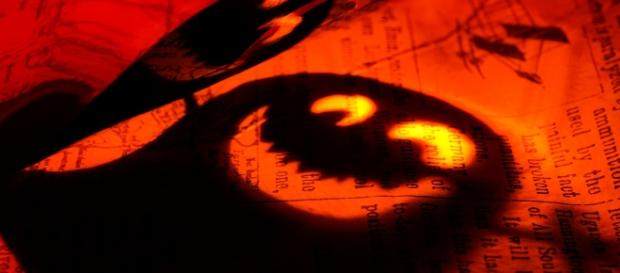 Every #Halloween, people look towards the year's most heavily discussed topics to get costume ideas. In a heated year of politics, sports, TV shows, celebrity deaths, and more, naturally, the top trending costumes fall in these categories.
Top five Halloween costumes
According to WISHI, an online styling service that connects top stylists with people seeking fashion advice, the top five most requested Halloween costumes for 2016 are as follows:
Eleven - Stranger Things 

Khaleesi - Game of Thrones 

Sandy - Grease 

Ash - Pokemon 

Donald Trump 

Television comes out on top 

WISHI received requests from 207,000 customers across the United States, and found that 75% of their clientele will wear outfits of their favorite character from television.
Eleven, from Netflix's new hit series, Stranger Things, tops the list with an overwhelming 32%.
For those who aren't particularly good at mixing and matching, they provide also guide on absolute must-haves when putting together your ensemble!
Khaleesi, Game of Thrones - Whip out those combat boots, and go crazy with the silver hair dye! The Mother of Dragons is back again this year, and fiercer than ever!
Eleven, Stranger Things - For those who aren't committed enough to shave their head for the role, fret not! Simply don a blonde wig, and head to your nearest grocery store to pick up some Eggo waffles! 


Sandy, Grease - Always a classic — cover yourself in other leather everything, but be careful, this outfit might prove to be a little too electrifying! 


Ash, Pokemon - With the resurrection of Pokemon with the launch of Pokemon Go, there will be no shortage of Pokemon trainers out there. But you wouldn't be able to be the very best, without that signature red hat. So put on your cap and go catch 'em all! 
Donald Trump - You probably don't even need any of this ensemble as long as you've got the hair down. That fluff is everything. 


Show it off!
Now that you have the perfect outfit — go out and flaunt it! These are the top destinations to spend Halloween or if you're looking for a more friendly family option, Mickey's Not So Scary Halloween Party is a great destination!