Cape Town V&A Waterfront; South Africa's premier tourist destination [Video]
Travel to Africa is not always all about lions, elephants and malaria - The V&A Waterfront in Cape Town promises travelers an exceptional experience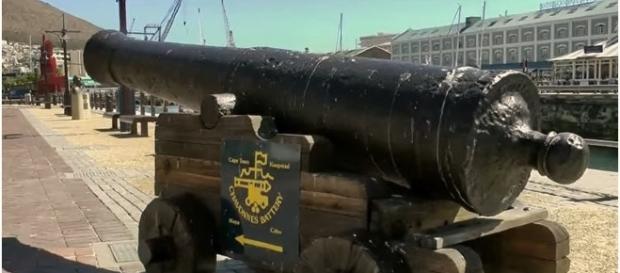 #Cape Town, South Africa V&A Waterfront is one of the country's premier tourist destinations and promises travelers an exceptional experience. #Travel to Africa is often associated with game reserves, lions, elephants and rather scary warnings about malaria but there is so much more to South Africa than the Kruger National Park. The Cape Town V&A Waterfront is the place to visit in the stunning Western Cape. The destination is so rich with history, it does not take much for the "minds eye" to conjure up the old East Indiamen at anchor in the harbour, colourful waterfront taverns, the days of carriages and Governors and of hard-eyed prospectors setting out with a pound in their pocket to make a fortune in the hinterland of the continent.
Cape Town brims with history
Cape Town is brimming with the not-always-proud history, that saw brutal executions at the Castle, slaves in the fields of vineyards and Nelson Mandela's incarceration on off-shore Robben Island, but travelers need to know that modern day Cape Town offers so much more than just history. Dining, shopping, entertainment, adventure - they all meet at the Waterfront beneath the world-famous Table Mountain on the Southern tip of the vast continent of Africa.
Some destinations are so magnificent that it is hard to put the experience into words, and this was fully illustrated in a video that YouTuber philmotronic posted up. 
The Sunday Times, tells us that the Waterfront attracts more than 23 million visitors a year and is South Africa's oldest working harbor.
It was named after the second son of Queen Victoria, Prince Alfred who visited there in 1860 when he was serving as a teenage midshipman. As this was the first time a member of Britain's Royal Family had ever visited, much ado was made about it. The dockyard was endowed with his name, and that of his mother, the Queen. If Prince Alfred were to tread the waterfront today, he would be astounded at the fine shopping available in 450 retails outlets, the delicious cuisine, and foaming fonts of draft keg beer, but he would be right at home watching the fishing boats hauling in fresh fish and the busy tugboats shepherding the big ships in from the Cape of Storms.
The soul of the Cape of Good Hope
Also, known as the Cape of Good Hope, Cape Town has always been known for the tradition of the Cape Carnival musicians, whose descendants still entertain the crowd at the V&A. To this day, their music belongs to Cape Town alone. As Lawrence G. Green wrote in his "Taverns of the Sea" - "They carry centuries of Cape Town with them as their melody blends with the moonlight. It seems that the soul of Cape Town moves with the troubadours and their music." His love for the Cape is understandable and when you stroll through the V&A Waterfront of Cape Town, then you can surely "be nowhere in the world, but in the Cape." #V&A Waterfront