A discussion with publisher J.T. Yost, the founder of Birdcage Bottom Books
Birdcage Bottom Books is an indie publisher that focuses on producing and promoting handmade comics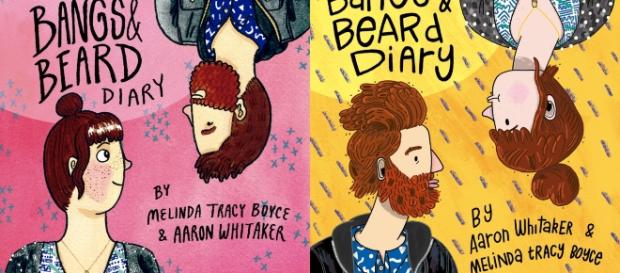 Comics are a beloved art form that have become staples of both Americana and pop-culture as a whole, yet it can be difficult for contemporary comic creators to find publishers that will consider their work. Indie companies such as Nobrow Press and Flying Eye Books offer outlets to young authors and illustrators of graphic novels and picture books yet Birdcage Bottom Books is one of the only publishers who are willing to publish comics by relatively unknown creators who do not have an agent. Founded in 2008 by a cartoonist, illustrator and musician named J.T. Yost, Birdcage Bottom Books focuses its attention on handmade comics.
Origins.
J.T Yost started the company after receiving a Xeric Award, a grant created by Peter Laird--the co-creator of "The Teenage Mutant Ninja Turtles"--that aims to help self-publishing cartoonists.
"Upon receiving funding, one of the requirements was to set up a publishing press," J.T. Yost explained. "Once I did it, I learned a lot about the processes involved in getting a book printed and decided to stick with it." J.T stylizes his books by using antiquated printing techniques such as blockprint stamping, silk-screening and risograph which gives his publications a very unique look. To date, he had published twenty-seven books--including two anthologies focused on a specific theme--and does not charge authors to either submit or publish work. Additionally, the company also prints and sells original T-shirts. "We compensate our authors as reasonably as we can," he stated. "We do ask them to help self-promote their books through social media though since a lot of sales come from word-of-mouth." 
Process.
J.T.
Yost admits that heading a publishing company is both exhilarating and financially straining--especially since comic books are often not stocked in mainstream book stores. "They know D.C. and Marvel will sell, but limited-edition, hand-made, indie-comics are way more of a gamble and not items that the big stores want to dedicate much shelf-space to," J.T. explained. Yet, despite these difficulties, he has no desire to stop anytime soon. As a cartoonist himself, J.T. enjoys the interactions with other comic and cartoon artists; of which he has thus far published over eighty-five. "I wish I had the capacity to publish all deserving artists but I do the best I can with the resources that I have," he stated. "It's very rewarding to know that I've been able to help artists who might not have been able to get their work published otherwise." 
Future.
J.T. Yost is currently gearing up for 2017; he is actively planning to publish more comics and anthologies and is striving to have them seen by as many fans as possible.
"Ideally, I would love to publish something successful enough that it leads to substantial sales that will ensure future publications," he declared. "I want to keep doing this but it's expensive." When it comes to advice for aspiring comic book writers, J.T. suggests starting with self-publishing and building a social media presence; even leaving stacks of free comics at coffee shops can lead to the gaining a fan following. Attending trade shows and conventions, submitting to anthologies and pitching ideas to magazines and websites also helps. "I'm seeing more and more young artists' work in these formats or being whisked off to work for animation studios," J.T. stated. "It's great!" #Comics & Cartoons #Publishers & Publishing