A discussion with children's book author Simona Ciracolo
Simona Ciracolo has published several children's books with Flying Eye Books.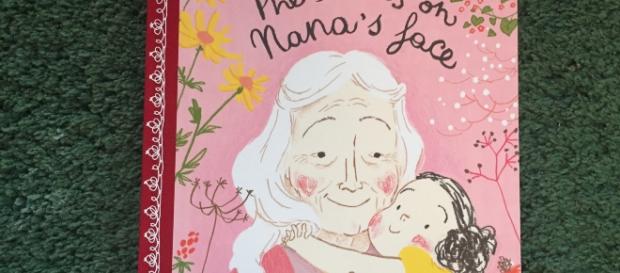 Flying Eye Books is the children's book portion of Nobrow Press, a company that is dedicated to promoting the work of authors and illustrators from across the globe. The books published by Flying Eye Press are unique and enjoyable with unusual stories and stellar illustrations. Simona Ciraolo is one of the authors and illustrators that publishes with the company and her whimsical and delightful books have human emotions at their core. Simona was born in Sardinia and studied animation at the National Film School in Turin, Italy, before moving to the United Kingdom where she undertook a Masters degree in Children's Book Illustration at the Cambridge School of Art.
She has experience working as a freelance 2D animator for children's TV shows and she also illustrated five picture books for an independent Italian publisher. In 2014, Simona won the Sebastian Walker award for her work in children's picture book illustration.
Books 
Simona has published three stories with Flying Eye Books. Her first book titled "Hug Me" tells the story of Felipe, a little cactus who desperately needs a hug--but, due to his prickly nature--has a very difficult time finding someone to hug him. "The Lines on Nana's Face" chronicle a little girl talking to her grandmother about the elderly woman's memories and how they left marks ("lines") on her face and—more importantly—her memory. "Whatever Happened to My Sister" focuses on a child's bewilderment at her teenage sister's change in attitude.
These unique and gentle stories are beautifully illustrated thereby making them perfect bedtime reading material. "I've always been drawn to this particular type of storytelling, initially as a reader and art appreciator," Simona Ciracolo explained. "Eventually I began to notice that my humor and my sensitivity, as well as the subject matter of my ideas, fitted rather naturally within the structure of #Children's Books. Never the less years went by before I finally decided to dedicate myself full time to making them!"
Content 
Observing family dynamics and telling slice-of-life stories in a way that children can understand is Simona's strong point. While fond of all of her books and characters, Simona found the cactus character of Felipe—who is full of contradictions—to be somewhat challenging. "I never drew a cactus before and cacti back then were not the popular design hits they have become recently so I had to do a lot of research," she explained. Likewise, her story titled "The Lines on Nana's Face" was difficult to construct since many of Nana's flashbacks are conveyed purely via illustrations without a single work of text.
In order to convey the memories—and the feelings associated which each one—properly, Simona had to be especially careful to make the illustrations detailed and clear without losing their whimsical style. Simona shows no signs of slowing down anytime soon. She has been commissioned to illustrate three children's books and that project is currently keeping her very busy. "I have another exciting project on the horizon but I can't discuss it yet," she explained. "I will say though that I feel as if I have the best job in the world!" #Authors & Illustrators