Veterans with PTSD get service dogs in Flagler Beach
We need to honor our veterans with PTSD and service dogs can help emotionally!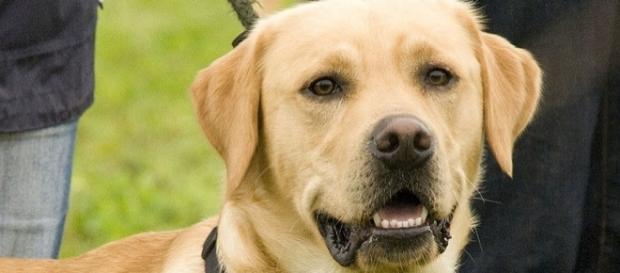 Many men and women put their lives on the line to serve our country and often come back home suffering from PTSD. Those with PTSD display anger and depression. Veterans deserve honor and respect for their selfless service and help from the disorder.
Help veterans with PTSD by providing service dogs
The report is that the Paws of War in Flagler Beach matched veterans like Robin "Robert" Ramos and Derek Logsdon with service dogs. Both Ramos and Logsdon suffer from PTSD.  Ramos was paired up with Colby, a Labrador retriever mix and Logsdon had a connection with Carly, a greyhound mix. The dogs are provided free of charge, yet, their service has a high value for those with PTSD.  Former U.S.
Army Sergeant Logsdon, after serving six years in Afghanistan acknowledges his new friend, Carly, stating that "It'll be a game-changer for me in many aspects."
Benefits of a service dog are provided naturally through their close and loving nature. It has been proven that traumatized veterans overcome anger and emotional numbness when closely associated with a pooch. The dogs are trained to follow extreme commands so they can provide a service and be assertive rather than aggressive. Aside from companionship, these working dogs can also calm their owners and keep them balanced.
Who are the Paws of War?
The Paws of War is a not-for-profit organization dedicated to rescuing and training dogs to be of service to #military veterans. The director of Paws of War, Lauren Driscoll has trained 19 dogs thus far for veterans in need.
They trained Carly and Colby precisely to meet the needs of both Ramos and Logsdon. Logsdon attempted suicide twice, and Carly has been taught to help him with his hearing loss and to retrieve items for him. Ramos served in the U.S. Army for four years and thanked Driscoll for Colby, saying "It means everything. Colby turns on my lights and gets my medication for me. He will also sense when I'm very anxious. Just a great dog. He'll get me through the day."
What a great service for our veterans who risked their lives for us and our country. Driscoll stated that "It's funny because when I first meet the veterans, they're very withdrawn. They're very closed off. They won't even speak to me until I get them around the dogs. And the dogs just break down the walls."