Snack ideas for back-to-school lunches
Now that children are back at school, there is a great need for tasty snacks to add to lunchboxes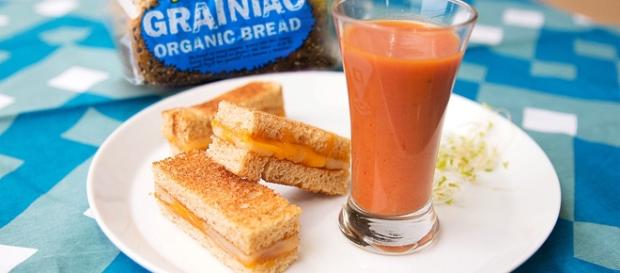 September is upon us with it comes the back-to-school season and the need for tasty lunchtime snacks. To that end, several companies have released an array of new treats for 2016. From healthy meals to desserts, anyone who is looking for a way to enhance their lunchtimes--or even treats to offer at parties, meetings and other social functions--certainly has many options this year. 
Neal Brothers 
Neal Brothers Foods is a leading Canadian manufacturer of chips, salsa and other #Snacks and dips. Neal Brothers are known for their zany flavors. "We wanted interesting and somewhat unique flavors but we also didn't want complete odd-balls.," said Peter Neal, co-owner of Neal Brothers Foods.
"It is always fun to see how consumers respond to our creations." This year they released their line of gourmet kettle cooked chips at Whole Foods Market that include flavors like Spicy Srirachup (combing Sriracha and classic Ketchup), Maple Bacon, Montreal Steak Spice and Pink Himalayan Salt. Their Spicy Srirachup and Montreal Steak Spice potato chip offerings are extremely spicy yet tasty while the Maple Bacon chips taste as if an entire breakfast has been loaded into a single chip. The company also has a variety of offerings currently only available in Canada with the hopes to expand their other snack items, sauces and dips into the U.S. While none of these items comprise a full lunch, they are certainly useful as sides. "We are looking at more functional nutritional ingredients to release a whole new series of snacks in the near future," Peter added.  
Entenmann's 
Entenmann's Little Bites franchise is also looking ahead to the #Back-to-School snack season. Entenmann's muffins recently teamed up with Nature's Harvest Bread and released a number of simple DIY recipes using chocolate chip muffins and Nature's Harvest honey wheat bread which are free of high fructose corn syrup and trans fat.
Additionally, the partnered organizations are hosting "Life of The Lunchbox Sweepstakes" until September 30, 2016. 
Bread, eggs and PEEPS
Eureka! Organic Bread, Eggland's Best and PEEPS have also recently released ideas for tasty lunches and snacks. For example, Eggland's Best have listed recipes for baked eggs and avocados and skinny egg salad sandwiches on their website. Eureka! Organic Bread has continued the trend by offering tips on how to create blackberry toast and grilled cheese dippers. Finally, the regaled candy company PEEPS has put their staple marshmallow creations to good use in desserts including pumpkin caramel cupcakes and dark chocolate cookie sandwiches. "We encourage our fans to express their personality by using PEEPS in a variety of recipes and crafts," Matt Pye, Vice President of Corporate Affairs stated in a recent interview. "We are finding new ways to become further ingrained into pop culture." #food