Scribblitt and DawnSignPress team up in support of International Week of the Deaf
Scribblitt is a publisher of children's stories that is running a writing contest in honor of the International Week of the Deaf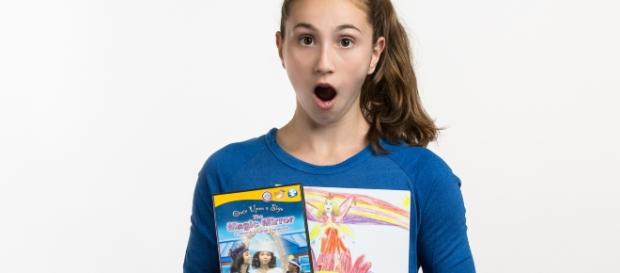 The end of September marks the start of fall and it is also the #International Week of the Deaf, an occasion for which companies Scribblitt and DawnSignPress are partnering to support via hosting a writing contest for elementary school children. The contest calls for kids to write a short story with a fairy tale theme but a modern twist. The grand prize winner will see their book published as a hardcover by Scribblitt and translated and filmed in American Sign Language (ASL). Ten additional winners will also have their stories published and be awarded a "Once Upon a Sign" video from DawnSignPress.
Contest  
Andrea Bergstein, the founder of Scribblitt Kids Self-Publishing, connected to DawnSignPress, an organization that makes fairy tale videos for Deaf children, via their common goal of creating tools that help children strengthen their communication skills.
"We thought it would be wonderful to bring hearing and deaf kids together with this opportunity and help raise awareness for International Week of the Deaf," Andrea explained. The program is newly launched and so it will likely take a few months for all the stories to be written, edited and submitted. Andrea is hopeful that the contest will become very popular with kids all over the world. "Ideally we will have some kids writing on their own from home, and some kids who will tackle this at school with the guidance of a teacher who is passionate about the chance to tie writing to learning about American Sign Language and deaf culture," Andrea stated. Essentially, the contest aims to help kids strengthen their writing skills while learning about people who live with disabilities and this, in turn, aims to instill compassion and understanding in youngsters.
Upcoming 
Since its launch in 2011, Scribblitt has partnered with several organizations that support the same ideals and philosophies about education, creativity and giving back. Yoobi school supplies, Lonely Planet Kids and Junior Explorers are just a few of the companies that Scribblitt has teamed up with. "We plan to continue this strategy since it is a great way to raise awareness for a worthy cause, provide our readers with exciting opportunities, and a mutually beneficial way to reach new consumers," Andrea stated. "Finding partners who share our beliefs steers us towards organizations that support the education of kids, especially when it comes to reading and writing." Although the company is currently focused on the present contest, they are always looking for new partners to establish bonds with and find common ground to work upon. Hence, Scribblitt always has something in the pipeline and strongly encourages children who like to write to check out the opportunities that they offer. #Authors & Illustrators #Books & Publishers