Olive Garden's Never Ending Pasta Pass has ended up on eBay for $4,200
Olive Garden sold its unlimited pasta pass for only $99, but it is being sold on eBay for much more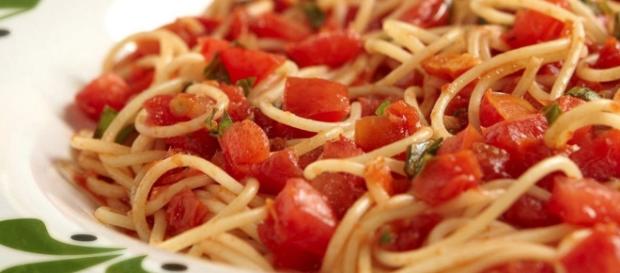 Olive Garden has been successful in selling its promotional Never Ending Pasta Passes to the public since 2014. The Italian restaurant sells a pass for $99 to customers so they can eat all the pasta they want during a seven-week period. This promotion was limited to the first 21,000 people nationwide who purchased the pass online during a set time period. The passes were sold out within seconds last Thursday. Some people considered the promotion a real bargain. Many more people wanted to purchase a pass, but by the time they logged onto the restaurant's website, all the passes had been sold. 
Passes sold
If you are one of those 21,000 people who bought an Olive Garden Never Ending Pasta Pass, then you are in for a treat for seven weeks.
You are guaranteed unlimited pasta, soft drinks, and bread sticks. The pass entitled the holders to eat as much pasta as they want for 49 days. The restaurant has a variety of pasta dishes to choose from. For instance, a customer could order spaghetti, rigatoni, angel hair, pappardelle, fettuccine, cavatappi or gluten-free rotini. Pass holders can start using their passes on October 3 and eat at the restaurant as many times as they like until November 20. Last year, the chain reported that the average pass holder visited the chain 28 times during the seven-week promotion.
Passes on eBay
The Never Ending Pasta Passes have ended up on eBay for much more than the original price. In fact, the price on eBay is $4,200. That's $4,100 more than the restaurant's price of only $99. There are actually people waiting and watching to see if the price on eBay will go down.
There is another pass listed for $1,500. Some sellers have listed the passes in a more reasonable range from $175 to $300. Even so, that is not the bargain Olive Garden had in mind for the promotion. Last year a pass was sold on eBay for $10,000.
If anyone purchases the $4,200 pass, he would have to consume 421 of the Italian dishes in 49 days to get his money's worth. It has been estimated that anyone who eats at Olive Garden every day of the seven weeks will consume over 100,000 calories. So, is the Never Ending Pasta Pass worth what it is selling for on eBay? No, but it is probably worth it for the original price of $99. Anything higher that is probably not a good investment no matter how delicious the pasta is.  #News #Buzz