Mickey's Not So Scary Halloween Party brings holiday fun to Walt Disney World
Party at Magic Kingdom offers trick-or-treating, special shows, spooky parade, and more.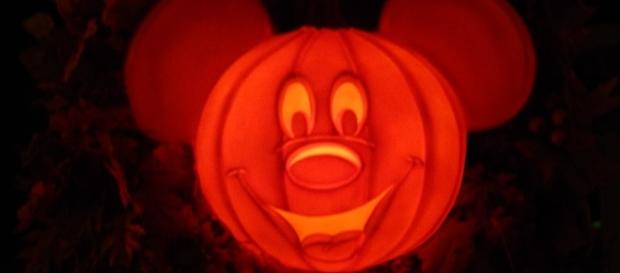 MIckey's Not So Scary #Halloween Party has returned to the #Magic Kingdom on select nights through October 31. This family-friendly party at #Walt Disney World gives kids (and adults) an opportunity to go trick-or-treating for goodies all around the park and to enjoy special entertainment like the "Boo to You" parade and the "Happy HalloWishes" fireworks. Many of the park's rides are also open during the event, so you can take a spin on the Haunted Mansion or get a night ride on attractions like Dumbo or the Seven Dwarfs Mine Train.
Visit Magic Kingdom early with Halloween party tickets
Mickey's Not So Scary Halloween Party is a hard ticket event, meaning that it takes place after the Magic Kingdom closes for the day.
Tickets sell out, especially as the holiday gets closer, so it's wise to buy your tickets as soon as you know the date on which you wish to attend. You can enter the park at 4 p.m., even though the party doesn't officially start until 7, so make the most of that extra time. Enjoy your resort or visit Disney Springs during the day if you don't want to use up a full day's park ticket, then enjoy the Magic Kingdom with the day guests for a few hours before the party begins. If you ride the rides early, you'll have more time to devote to the special shows and activities. Cast members at the front gates will give you a wristband that shows you're a party guest.
Disney Halloween party is packed with special entertainment
Be sure to grab a guide as soon as you arrive at the park to plan out your busy evening.
Mickey's Not So Scary Halloween Party features lots of entertainment options, plus special character photo ops, so the time will pass quickly. If you know the times of your must-see shows and the locations of the characters you absolutely want to meet, you'll be able to plot out your time at the Magic Kingdom during the event hours. Plan to stay until closing time to get the most value out of your ticket, and opt for the later parade time, if possible, because it's typically less challenging to get a good viewing spot.
Extra cost is worth it for Mickey's Not So Scary Halloween Party
There's so much to do at Walt Disney World that you might be on the fence about attending the Halloween party, especially given the extra ticket cost. With the early admittance to the Magic Kingdom, coupled with trick-or-treat stations scattered all around the park and the exclusive entertainment, it's well worth it to get you in the holiday spirit and give the kids (and even adults) a chance to parade around in their most elaborate Halloween costumes. If you'd like a flavor of the event before you decide, check out a quick overview of the party in 2015: