Legendary Ford Mustang is launched in India after half a century of the first model
The sports car is finally available in India at a price of INR 65lakhs ($100,000) and is a real winner.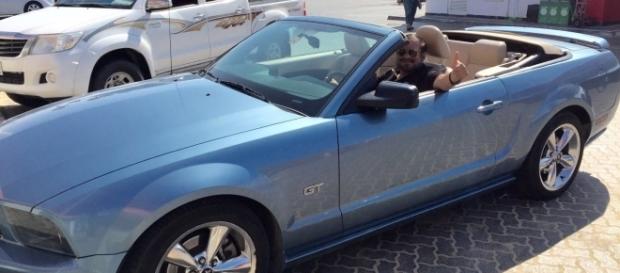 The Ford Mustang is one of the legendary sports cars from the United States. It was launched in America almost 52 years back and it has taken the company half a century to introduce this car in #India. One really can't think of why the car was so delayed coming to India, as much costlier and vintage cars like the Bentley and the Rolls Royce were marketed in India almost a hundred years back. The Rolls was the Maharaja's car and the Maharajah of Patiala owned 36 of them. Probably one reason could be that Ford did not develop a right-hand drive version. In India, all traffic is right-driven and hugs the left side of the roads.
Ford Mustang in India
The Ford is finally launched in India.The Indian version is a right-hand drive car.
It has a 5.0-liter petrol engine that develops 395 BHP. It will have 8 cylinders. This is about 40 BHP less than the model launched on American roads and one reason could be that similar roads are not available in India. The car is priced at Rs 65 lakhs which correspond to a price of $ 100,000. That's not a steep price for a luxury car as many S class Mercedes models retail at $225,000 in India.
The model launched in India has a 6-speed automatic gearbox. It is available in 4 driving modes, namely normal, sports, track, snow, and wet conditions. It has a responsive engine that generates 515 Nm torque. It is an excellent car to drive and pretty affordable as well. The shape of the car is the same as launched in America and Ford has not spared any cost in putting an excellent sports model on the Indian roads.
With many freeways having been built during the last few years the Mustang can be used at high speeds on these roads.
A winner
There are other sports models available in India like the Porsche, but they have a steep price. In case one were to consider the ratio of the price to the product available, the Ford Mustang is a real winner. The car has a top speed of 250km an hour, but I suspect it will not be easy to achieve this speed on any Indian freeway. The reason is that stray cattle and dogs often come on the roads and thus to sustain such speed is not easy. Now that the car is in India, Ford has opened a new chapter for motor enthusiasts who will be happy.  #Motors