Incredible Hulk roller coaster reopens at Islands of Adventure
New track and trains make classic Universal Orlando Resort ride better than ever.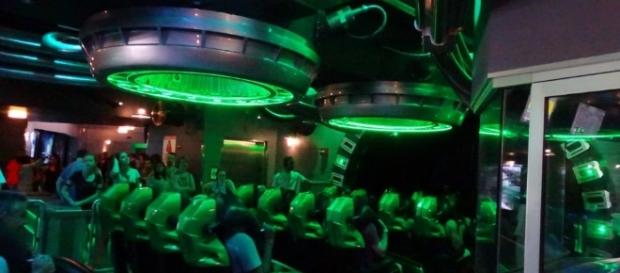 When the Incredible Hulk roller coaster opened at #Islands of Adventure back in 1999, it quickly became a favorite among coaster enthusiasts. Its unique high speed launch in place of a traditional lift hill and the immediate hitting of a loop gave it some special thrills. #Universal Orlando Resort recently closed down the ride for a complete revamp, and the new version is open and even better than ever.
A Universal classic with a new story
The Incredible Hulk roller coaster originally had a story line tied to Dr. Bruce Banner, but this time around it draws in guests waiting to ride the coaster. Visitors to Islands of Adventure who venture over to Marvel Super Hero Island will get immersed in the new story as soon as they enter the queue line.
There, they'll discover a general looking for volunteers to undergo Hulkafication, a process that involves massive doses of gamma radiation. They get drawn farther into the story as they make their way to the loading platform, eventually getting strapped in and sent on a hair-raising journey set to the music of Patrick Stump from Fall Out Boy, pumped through on-train speakers.
You'll hear from Greg Hall, Senior Attraction Designer for Universal Orlando Resort, in the video below as he talks about the transformation of the roller coaster into something new for Islands of Adventure guests. With completely new track and trains, it's smoother than ever even though it follows the original ride footprint. You'll actually get to see part of the old track worked into the queue theming.
Coaster revamp brings new thrills to Islands of Adventure
The Incredible Hulk roller coaster train still goes through a tunnel packed with special effects and hits over 40 miles per hour at launch, peaking at 65 mph after it rockets through the signature first loop.
Even though the footprint is the same, it was altered a bit to smooth out the experience. With the enhancements, it easily retains its title as one of the most thrilling rides at Islands of Adventure. You'll hear more from Hall in the video below and see some footage of the queue line and coaster:
Use Express for Universal Orlando Resort rides
With its enhancements, the reimagined roller coaster is a popular ride at Islands of Adventure. Minimize your wait by purchasing Express or staying at one of the select Universal Orlando Resort hotels that offers this service for free as part of your stay. Express is good on most of the rides at Islands of Adventure and Universal Studios Florida and cuts down your wait time significantly by letting you use a much shorter line. However, you'll want to ride the coaster using the regular line at least once to experience the full theme. #Universal Studios Florida