'HI Mom! Send beer money' - Sam Crowder
A college student has become an overnight sensation by getting thousands in 'beer donations' by just holding a banner on live TV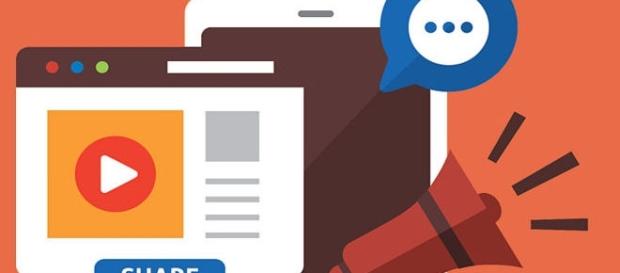 Sam Crowder, a 23-year-old college student, became an overnight star when he held up a brilliant banner before the Virginia Tech-Tennessee game in Bristol, Tennessee. "HI MOM!" he wrote. "SEND BEER MONEY." It's not the message to his mom that got him famous but, in some sort of a stroke of a genius, he also listed his Venmo username - CC2270. The banner was soon spotted on live TV and it went viral. As a result, everyone started transferring funds to Mr.Crowder's account. 
The sign was shown on ESPN's College GameDay broadcast. It was pure genius of Mr. Crowder to have written a very simple and yet so powerful  message that would attract everyone's attention.
He held up the banner and stood among the crowd right at the spot where the TV camera would surely pan through.  
Sam's game
Sam Crowder's masterplan worked: it's a big event in college to be broadcast live on a famous TV Channel like ESPN.  The crowd consisted of  young students who only have beer and fun on their minds and everyone at the campus and on the other side of the television set has a #Smartphone - everyone. So it didn't take long for someone to spot the sign and share the video online. The attention that the video got on social media saw people pouring money into Mr. Crowder's account. People get a #Buzz  out of doing things like this.
 And words like "mom", "beer-money" and "send" is surely going to touch a chord with the young ones. So donating a dollar with a click of a button on a hand-held bank for the poor dude to buy his beer is not going to harm anyone.
Well played, Sir. Well played. 
The message 
It's the power of the title of Sam Crowbar's banner, just like the attractive and powerful titles (such as The Da Vinci Code) used in books and magazines that accrues the most readership. It was both catchy and connecting-with-the-young-ones that helped the college student get so many funds transferred into his Venmo account.  Venmo, a digital money transferring start-up app company that allows people to pay each other through their smartphones was so impressed by the college student's sign that it chipped in $50 to Mr. Crowder's account. 
The merchandize 
Sam Crowder's banner with that 'mom get me beer' message has gone viral, and displaying more genius and business acumen, Mr. Crowde has turned the whole banner thing into a T-shirts-with-viral-logos business already. He is now selling the sign in the form of the merchandized T-shirts online. The following is an image that was retrieved from Mr Crowder's Twitter handle. The T-shirt with the image of  Mr. Crowder's banner printed on top looks kinda cool and nice. I think I definitely want one too.  #CelebrityTV