Funky socks and underpants producer Sock It to Me hosts 'Design a Sock' contest
The 'Design a Sock' contest gives creative individuals a chance to make a unique pattern for socks or underwear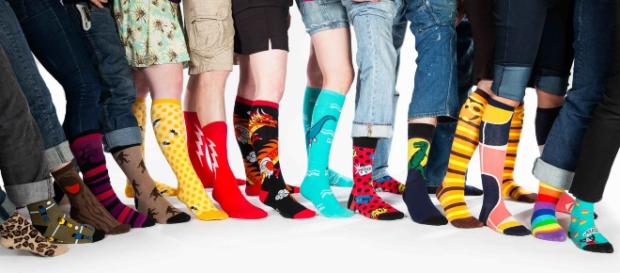 Clothing and accessories have long been a primary way for people to express their unique personalities and tastes by forming a distinctive style. A home-grown company known as Sock It to Me understands the value of having a lot of apparel options and they have striven to create funny, funky and unique #Socks and underwear for men, women and children. Based in Portland, Oregon, Sock It to Me was established in 2004 and has gone on to create more than 400 zany designs featuring zombies, unicorns, ninjas, superheroes, monkeys, various animals and everything and anything else that is unusual and potentially self-expressive.
Although they are not the only company to offer such fun footwear--Happy Socks, Joy of Socks, Funky Socks and Bold Socks also hold a firm place in the market--Sock It to Me is particularly dedicated to fostering creativity.
From September 6 to September 30, 2016, the company is hosting their 12th Annual "Design A Sock Contest" which invites artists and designers from across the globe to submit a unique sketch that would make an interesting sock pattern. There is no restriction on age and designers can win up to $2,000 in cash and see their design produced within the franchise's Fall 2017 collection.
History  
Sock It to Me began when its founder, Carrie Atkinson, was teaching English in South Korea and was impressed by the fun patterns and quality of the socks that she saw sold in numerous stores. At the time, the United States market was quite limited on how many patterns were available on socks and underpants. "I bought and used the funky Korean socks myself and thought the people of Portland should get to experience them too," Carrie explained.
She subsequently brought two large suitcases full of socks back to America with her and, in October of 2004, she opened a stand at the Portland Saturday Market.
Originally, the designs she sold were produced by Korean companies but in 2005 Carrie started adding her own original designs. "We have a great working relationship with established artists and we seek out new artists each season," Carrie explained. "We love hearing from people who wear our socks and we get thousands of submissions every time we host our sock design contest. We also develop our own designs and are constantly inspired by most everything, including pop culture trends, life experiences, and cat ladies!"
Contest
Carrie is quick to admit that hearing positive feedback from sock fans is the best part of her job. "I like making people feel happy and confident," she stated. "It's so rewarding to know that our products and interactions have a positive emotional connection with people." The company plans to produce other items in addition to socks and underwear in the near future and aims to sell the wares worldwide.
At present, they are busy hosting their annual sock design contest which will give the public a chance to vote for their favorite design via Facebook from October 7 through October 14. The winner will be announced on October 17 after a specially-selected celebrity judge panel help select the top entries. #Fashion & Apparel