Enjoy a fall getaway to Sarasota, Florida
There is a great deal more to Sarasota that surprises many first-time visitors to the city.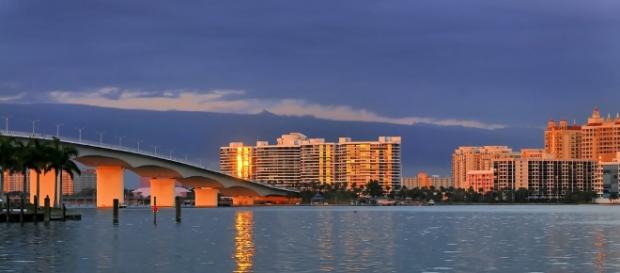 Situated just two hours from Orlando along the southwestern coast of Florida, lies the charming community of Sarasota. Some of the world's most beautiful beaches can be found along this stretch of coastline welcoming visitors to their pristine beaches and white glistening sand. The following are a few #Attractions that are both fun and exciting for the entire family to take advantage of.
Mote Marine Laboratory
The Mote Aquarium is a marine laboratory that captures the imagination of all ages. Individuals are able to explore the secrets of the sea by means of the unique touch pools and also observe the ongoing laboratory work.
A number of high-tech interactive exhibits can be seen showcasing manatees, sea turtles, artificial reefs along with more than 100 other species of marine life.
John and Mable Ringling Museum of Art
John Ringling created the Museum of Art in order to accommodate his personal collection of masterpieces. Nowadays, it showcases paintings and sculptures of the great old masters, among them Rubens, Van Dyck, Velazquez, Titian, Tintoretto, Veronese, El Greco, Gainsborough, plus artifacts from the Ringling Brothers circus. A visit to the Cà d'Zan Mansion, the Ringling's' impressive palatial mansion is a must-see. Being previously restored, it contains 56 furnished rooms, highlighting the grandeur and romance of Italy.
Among other interesting attractions situated on the property is the Circus Museum commemorating the history of the American circus.
Visitors can view memorabilia and artifacts documenting the history of the Ringling circus family, as well as the greatest circus film ever made, "The Greatest Show on Earth", filmed in Sarasota.
Florida Gulf Coast Railroad Museum
This railroad museum provides visitors with one of the most unique experiences in the world. You can really "Ride the Exhibits". The museum operates year-round tours each weekend from the train station in Parrish, Florida. A number of weekend events are scheduled throughout the year, highlighting themed train rides. For those who dreamed of operating a real locomotive, here is your chance to help make that dream come true.
Sarasota Jungle Gardens
The Sarasota Jungle Gardens showcases some 10 acres of tropical vegetation, winding jungle trails, exotic birds, reptiles and also educational programs. The American Flamingos are among the featured attractions that will actually eat out of the palm of your hand as well as four-foot alligators that you can hold. Featured shows take place every December throughout the holiday season.
Visitors to the gardens have the freedom to roam throughout the exhibits on their own or perhaps take advantage of the pet shows that are offered several times a day.
Sarasota Classic Car Museum
The Sarasota Classic Car Museum is regarded as one of the oldest continuously operating museums of vintage cars. The museum exhibits a collection of more than 100 vintage automobiles. Exhibits are rotated throughout the year featuring antique, exotic, European and one-of-a-kind car classics. Whenever you walk through the museum, it's easy to find yourself traveling back into time as well as into the future to witness man's greatest invention, the evolution of the automobile. #Travel #Florida