Donald Trump overweight says Dr. Oz: health concerns as 'Plump Trump' BMI nears obesity
Dr. Oz calls Donald Trump 'slightly overweight' but a 29.5 BMI is almost obese, ironic that body-shaming Trump needs to lose weight.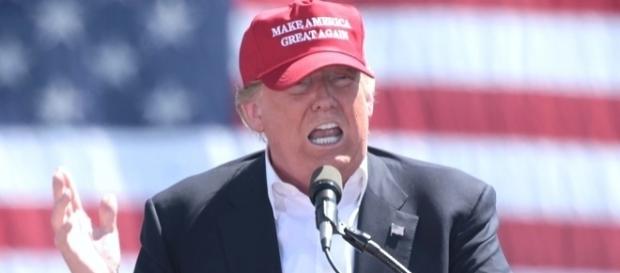 Is #Donald Trump pleasingly plump or flat fat? Dr. Mehmet Oz says the GOP candidate could stand to lose weight. There were two different reports on Trump's weight: 267 and 236 pounds. Even at the more conservative figure, Trump's BMI (body mass index) puts him at near-obesity. And oh did the pundits make with the jokes "Plump Trump" and "fat Donald" jokes. They find it great that the body-shaming, name-calling presidential hopeful is fat himself. But jesting aside, is weight a factor for deciding a president? Does Donald Trump need to lose weight?
Trump overall health reviewed by Dr. Oz
Presidential nominee #Health has been the topic of the day after Democratic candidate Hillary Clinton was diagnosed with pneumonia recently.
Trump offered up some of his medical records to celebrity weight loss adviser Dr. Oz but what was found isn't clear besides the weight problem. The doctor's report will look at heart, liver, cholesterol, prostate and body systems. With a BMI of 29.5  Trump is just a half a point away from obesity (BMI over 30). If he does in fact weight 267 as a source reported, his BMI is 33.4 almost halfway to morbidly obese. A BMI of 25 or over is clinically overweight. Trump said he knew he was a little overweight and wants to lose 15-20 pounds. BMI calculators aren't 100% accurate. But even if he got to 216, he's still well into overweight. Clinton will be sending her health records in for review as well. 
Trump should lose weight for the health of it
Two-thirds of the population is considered overweight with one-third of those obese to morbidly obese.
So it would be logical that two of three candidates would have weight problems. And presidents have been overweight before but now with medical technology, health problems related to weight are better understood. Obesity is now the number one lifestyle disease killer along with obesity-related conditions like heart disease, stroke, hypertension, high cholesterol, liver problems and diabetes. Obesity causes erectile dysfunction, sleep apnea, back and leg problems, mobility and balance issues. As the nation continues to balloon, Type 2 diabetes rates have shot up. Fully 90% of diabetics are overweight or obese. Factoring in these stats, it's conclusive that a 40 pound weight loss wouldn't hurt Trump for his own sake and as President.    #Celebrities