Chef Gregg Hannon shows off menu sampling at Epcot International Food and Wine Festival
Learn more about the food offerings at this Disney World event, running through November 14.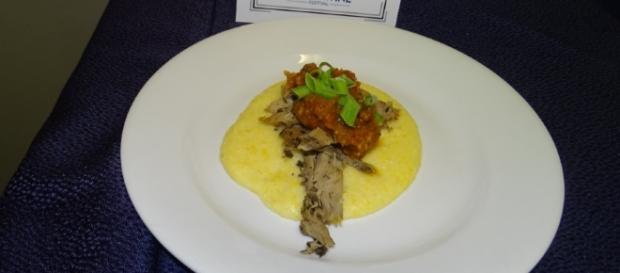 The #Epcot International Food and Wine Festival has once again taken over World Showcase, and even the outer ring of Future World, at the theme park, continuing through November 14. That means a parade of favorite food items from past years, coupled with some brand new offerings. This event is one of the most popular offerings at #Walt Disney World, and in 2016 it's even moved beyond the park, with special events at some of the Disney resorts.
Menu sampling from Epcot festival
If you've ever wondered who's working behind the scenes to create the food items and put the menu together for the Epcot International Food and Wine Festival, look no further than the video below.
Culinary Director Gregg Hannon knows all about how the event comes together because he's at the helm of the culinary side of things.He walks you through a number of entrees and dessert items in the video below. All of these items are available at Walt #Disney World throughout the festival's run:
Epcot festival takes a year of planning
Each year, Walt Disney World extends the festival at Epcot. This year, it runs for a full two months before disappearing to make way for the holiday festivities at the theme park. Even though the 2017 version may seem far away, the creative minds are already pondering and planning what to offer next year. Hannon talks about the festival and the overall planning process in the video below:
Locals and vacationers love Epcot International Food and Wine Festival
As Hannon explains, this Epcot event shifts each year, based on guest feedback, as well as current culinary trends.
The expectation of brand-new offerings helps draw fans back to Walt Disney World every fall. It also keeps the locals returning throughout the festival's two-month run until they have manged to earn all the stickers in their passports. Be sure to pick one up at the front gates so you can do it, too, You might not make it through every item you'd like to try, especially if you're a vacationer with only one day to visit, but if you stay for lunch and dinner you can make significant headway through this year's tantalizing treats.