'Bears For Humanity' produce teddy bears that aim to positively change the world
The toys made by 'Bears For Humanity' are crafted with organic materials in safe factories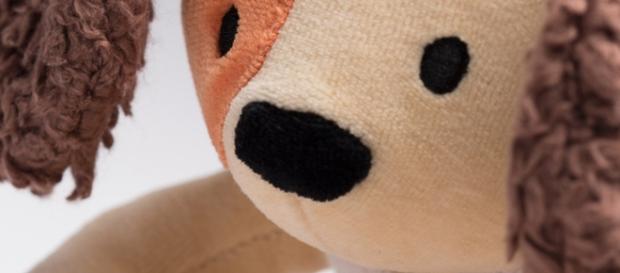 Teddy bears are one of the world's most popular kind of playthings; from Teddy Ruxpin to the Care Bears, teddies have long been a staple of both pop-culture and childhood. Companies ranging from GUND to Aurora World to Stuffed With Plush offer high-quality teddy bears, yet now a startup company known as "Bears For Humanity" is producing teddy bears that are as socially conscious as they are cute. All toys made by Bears For Humanity are created from organic materials and crafted in factories that are certified for their Fair Trade practices. Many of the individuals who work in the factories--all of which are based in the USA--are at-risk women from welfare-work programs. 
Background 
Bears for Humanity was established in 2016 by the husband and wife team of Vijay and Renju Prathap.
After having twins, the couple realized that it was important to present children with socially responsible playthings. In fact, the company has even initiated a "BUY One, give ONE" program that gives a bear to a child in need for every bear that is purchased. The toys are available in retail stores such as Whole Foods and are rapidly growing in popularity. At present, approximately 10,000 uber-soft and cuddly teddies are made each month. "Teddy Bears are a universal symbol of love for all ages," said Chief Bear Giver Vijay Prathap. "We aspire to make all our products soft, cute, huggable, and safe—essentially, ideal presents."
Quality 
Bears For Humanity prides itself on being the only GOTS-Certified organic toy and gift line in the world; an honor that requires the entire supply chain to be chemical, pesticide and heavy metal free.
The company is also very intent on listening to feedback from consumers. In fact, many of their product ideas are born from listening to reviews, praise and/or constructive criticism from individuals who have tested the teddies out. "We have roots in the global community and we are determined to do the right thing and only build products with safe, organic or recycled materials," Vijay Prathap explained. "We want to create jobs for local people and make kids happy at the same time."
Forthcoming 
Bears for Humanity currently offer twenty-five products between two series—the "Animal Pals Collection" and the "Sherpa Teddy Bears Collection"—yet they plan to expand much more in the very near future. At the end of 2016, they will donate one-million-dollars-worth of teddy bears to children who are in need and hope to eventually expand into a successful company that operates on fair trade and corporate social responsibility. In fact, since October is Breast Cancer Awareness Month, the organization is offering a 15% discount off all teddy bears. "We like the idea of melding sales with a charity or social issue," said Vijay Prathap. "It's a good way to raise awareness of important issues instead of simply shopping." #Toys & Games #Startup Companies #Social Consciousness