Startup company Gululu uses animated water bottles to encourage kids to stay hydrated
Gululu are innovative tech-savvy water bottles that serve as both water suppliers and playthings.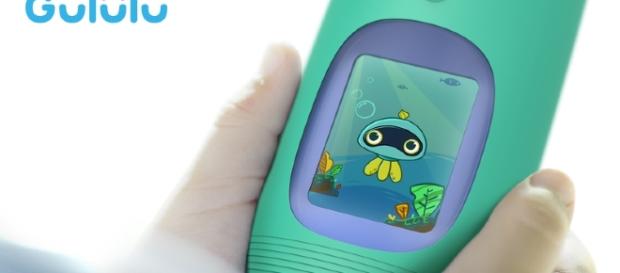 Drinking #Water is very important for overall #Health and well-being, and a startup company known as Bowhead Technology has recently designed water bottles known as "Gululu." These interactive water bottles contain animated characters, akin to Tamagotchis, that grow and play as children drink water from the bottle. Unlike the offerings by Kinderville, Nalgene and AutoSpout, the Gululu water bottles are more akin to playthings than dishware. Established at the end of 2014, Bowhead Technology was named after the "bowhead," one of the longest-lived animals on Earth and the Gululu line is their first product. "The word 'Gululu' is pronounced like the sound of a kid drinking water happily and heartily," said Co-Founder Amy Chen.
"Through research we discovered that more than 90% of families are worried about their children's water intake. That is how the Gululu interactive bottle was born."
Background 
Gululu was successfully funded via a Kickstarter campaign that reached its goal within three days and quickly garnered Bowhead Technology many fans. "A lot of our backers who pre-ordered the family pack as parents also wanted one to compete with their kids and their virtual pets can then be added to be friends," Amy Chen stated. "We also have a lot of playful adults who don't have kids but still want one. They all think that Gululu is such an innovative and adorable bottle and are so looking forward to having them in their homes. Many parents even ask us for an adult-version of the bottle!" Presently, there are five different colors and characters in the Gululu line:
Bowhead Blue
Unidragon Violet
Submarine Yellow
Monster Green
Starfish Pink
The company is also designing more accessories like straps and replaceable spouts.
Also, each Gululu Interactive Bottle has a Gululu Universe where children can choose their favorite virtual pet. "After kids finish their first round of a drinking goal and their pets have fully grown up, they can choose another virtual pet to live in or just keep the original one," Amy Chen explained. "For now we have three virtual pets for kids to choose: Ninji has ninja powers who stands up for justice and keeps calm under pressure. Sansa is a princess, loves beauty and kindness; she is bestowed with three wands and she owns magic. Purpie loves food and always carries a bag with magic inside; anything goes in and food comes out. No matter what appears, she eats with no doubt. There are more Gululu creatures coming soon! These virtual pets will develop more super powers as the kid drinks more water and learn the healthy habit."
Future  
To date, Gululu has been covered by local media in twenty-one countries and in sixteen languages. "It is very rewarding to see people sharing their pictures of kids, ideas and suggestions for us, we are quite moved and inspired," said Amy Chen.
"This is how we hope to fulfill the vision of improving the well-being of kids and our efforts are well recognized by parents, kids, social media and different organizations. We've gotten many cooperation requests from organizations with the same vision and are able to explore more development opportunities." To that end, Bowhead Technologies hopes to expand rapidly within the next two to three years. "I believe Bowhead Technology can be the next unicorn in the kids industry," Amy Chen declared. "We are defining a new category belonging to kids' smart tech industry. Teamwork and passion motivate us to work around the clock and we have finally achieved good results. We are a team of members who all really care about children's health so it is very important to have team members who share the same vision." Gululu is currently on Indiegogo and will move on to more channels -- including high-end boutique stores and some charitable organizations -- in the near future. "Although we are now still a small start-up, we want to do something small and take a good step by step," said Amy Chen. "We aspire to make a positive difference." #Toys & Games