Misty Copeland, the famous ballerina, marries longtime friend Olu Evans
Mistry Copeland marries longtime friend Olu Evans in an elegant Laguna Beach wedding.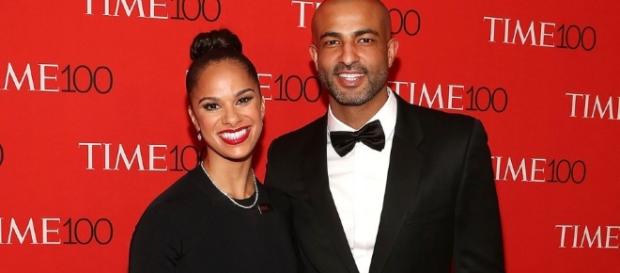 Misty Copeland, the famous ballerina, has danced her way to the altar. Copeland married longtime friend Olu Evans on Sunday, July 31, 2016, in a lavish wedding ceremony at the Montage Hotel in Laguna Beach.
The couple had been in a relationship for 10 years before officially saying, "I do" at the altar.
About the wedding
The small wedding was attended by only about 100 guests, which made it very intimate. Those who attended agreed that Misty looked extremely beautiful in an Inbal Dror gown. She did not wear her ballet shoes. Instead, she wore her Christian Louboutins. 
Copeland had looked forward to her wedding day and had said she wanted her wedding to be classy and simple.
That's because her career demands her to dress a different way. Misty said she didn't want to feel like she was wearing a tutu.
The happy couple said their vows overlooking the ocean and were surrounded by pink and white roses and pink hydrangeas. Misty and Olu had been engaged since August 2015.
About Misty Copeland
Misty Copeland is a 33-year-old ballet dancer or ballerina.  She made history a year ago on June 30, 2015, when she became the first African-American woman to be named a principal dancer at New York City's American Ballet Theatre (ABT).  
A principal dancer is the highest honor of the company, and it was the first time in its 75-year history that an African-American had been selected.
The ballerina has become a role model for young children who want to follow in her footsteps.
She has written a memoir and a children's book to inspire little girls.
Misty herself was a latecomer to ballet. Most children learn ballet early; however, Misty was 13 when she was bitten by the "ballet bug."
About Olu Evans
Olu Evans is a 37-year-old attorney. He was introduced to Misty by his cousin, actor Taye Diggs in 2004, at a New York nightclub.
Misty has said in an interview that he was her first boyfriend even though she had dated others. She once said no man would take her away from ballet. Olu predicted she would have a bright future as a ballerina. He was right. He didn't take her away from ballet. Instead, he inspired her to go as far as she could go.
Mistry also described her new husband as being tall and fit, with a pair of dimples that made her heart flutter.  
The newlyweds live in a Manhattan's Upper West Side apartment where Evans has been running the dancewear business, Muse Dancewear, since 2010. #Celebrities