McDonald's is making a change in its Chicken McNuggets
Chicken McNuggets are McDonald's most popular menu item and they are about to change.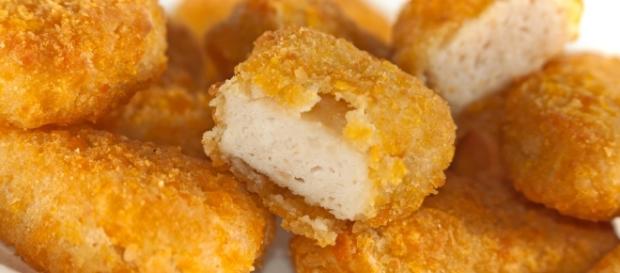 Chicken McNuggets are McDonald's most popular menu item, especially among children. If McDonald's Chicken McNuggets are popular as they are, why is McDonald's changing them? McDonald's has worked on a new recipe for about a year to eliminate artificial preservatives.
McDonald's new Chicken McNuggets
McDonald's just announced on Monday, Aug. 1 that from now on there will be no preservatives in its new recipe. Customers will not be deprived of the delicious taste of Chicken McNuggets, but the chicken chunks will be healthier in the long run. 
Besides not including artificial preservatives, the chickens will no longer be raised with antibiotics.
McDonald's had projected that the chain would stop using the antibiotics by March 2017, but everything was in order ahead of schedule. 
What's replacing the eliminated artificial preservative?
Don't think for a minute that the new McNuggets will get another preservative to replace the one that is eliminated. The company has decided that it did not need any preservative because the popular menu item doesn't require a long shelf life. Therefore, it doesn't need to be preserved. The fast food chain no longer has to keep an inventory of its Chicken McNuggets in stock because there are many distributors around the country to sell the product.
McDonald's revealed that its biggest challenge was finding a preservative-free shortening to cook the chicken, but the chain finally found one that worked.
The new McNuggets passed the test last March in 140 locations in Oregon and the state of Washington. Even though they were tested in only two states, the meal will be available nationwide. 
The next batch of your McDonald's Chicken McNuggets will cost the same and look the same. They will probably taste the same, but one thing for sure is that there will be no preservatives in the ingredients. Enjoy your snack knowing that McDonald's is looking out for the health of its customers. In its latest campaign, McDonald's is telling consumers that it has listened to what consumers want in its #food. #McDonald's #News