Imperial Toy introduces 'Honua Bracelets' inspired by nature
Honua Bracelets are colorful and durable pieces of jewelry that are inspired by the elements of nature.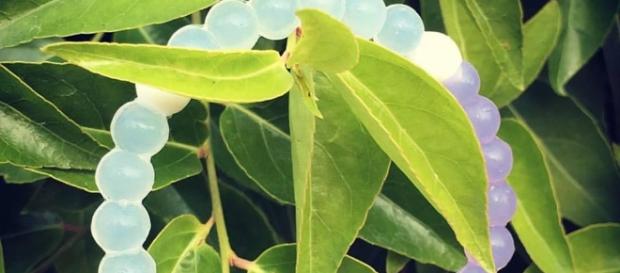 For eons #Nature has served as the foremost inspiration for many creative initiatives such as poetry, literature, music, art and even functional items like housewares and #Jewelry. In recent years there has been an uptick in toy companies offering accessories --especially jewelry -- for girls. From Fashion Angels popular "Znapeez" series to the "Statement Necklace" kits from Alex Brands, to Cra-Z-Art's "Crystal Craze Gem #Bracelets," girl's love for jewelry has certainly not gone unnoticed. Although traditionally a manufacturer of playthings such as bubble-blowing R2-D2's and water toys, Imperial Toy recently branched out into the fashion accessories market -- specifically, the jewelry market -- with their new line of Honua Bracelets.
Background and review 
Honua bracelets come in four themes and represent the four natural elements that are: Fire (red), Water (blue), Land (green) and Sky (light purple). Although there are only four elements, the bracelets come in twenty-four different styles and color blends. These styles and color schemes include bracelets that are inspired by:
Fire: Lava, Embers, Flame, Ash, Sparks, Lightning
Water: Surf, Glacier, Waterfall, Ocean, Tsunami, Coral
Land: Garden, Canyon, Forest, Oasis, Meadow, Rainforest
Sky: Rainbow, Aurora, Cloud, Sunset, Raindrops, Northern Lights
The bracelets are lightweight and made from a soft rubber that is comfortable on the skin. They are also water-proof and very durable. Although they lack the sparkly and shimmery appeal of some other brands, they can be safely worn even during high-energy activities like playing sports and going to water parks.
What makes Honua Bracelets especially unique is that they are not DIY projects; instead they serve as odes to nature and are thereby somewhat akin to Lokai bracelets.
Aspirations and interview 
Imperial Toy designed each bracelet to be beautiful yet distinctive just like the ever-changing natural occurrences that the franchise was based on. "Mother Earth is the inspiration for the Honua Bracelets," said Greta Salmon, the head of Marketing and Public Relations at Imperial Toy. "Each bracelet symbolizes the critical energy forces -- and the power they possess -- that sustain life on our planet, namely: Fire, Water, Land and Sky. Every element has its own unique characteristics, just like human beings. We wanted to represent each element to the fullest and showcase some of the most recognizable environments, like rainforests and ocean, and wonders such as lava and northern lights." Thus far, consumer response has been overwhelmingly positive and there are plans in the pipeline for future designs and styles. Hence, Honua Bracelets are seemingly on the path to becoming a staple trend much like mood rings were in the 1970s through the 1990s. "Keep an eye out for Honua," Greta Salmon added. "We have some really exciting things coming and we hope to continue to ignite your passion with these bracelets!"