Big Red Rooster helps kids go to sleep and wake up with innovative new products
Nightlights and alarm clocks are among the items that Big Red Rooster focuses on producing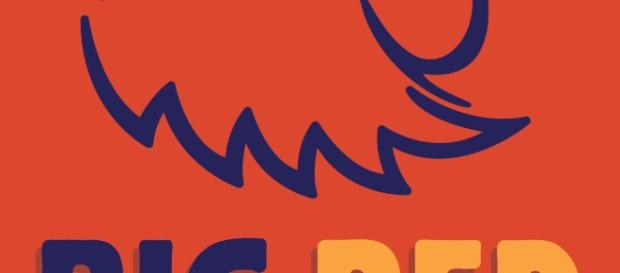 The process of waking up and going to sleep is something that everyone does each and every day but, for children, settling down for the evening and waking up in the morning can be quite difficult. Thus, it is no accident that items such as bedtime stories, plush toys, #Night Lights and musical mobiles have been a fixture of the children's toy market for decades. Cloud b has created a niche out of selling relaxation-inducing toys and brands ranging from IKEA to Disney offer night lights and other sleep aids. Recently, a fairly new company known as Red Rooster Products entered the market and announced the release of the "Rocket Ship #Alarm Clock" and the "Baby Sound Machine" that were invented specifically to help kids go to sleep and wake up.
 Big Red Rooster Products is the brainchild of designer Brian Johnson who has been creating items for over 15 years. In 2014 he founded his own organization--of which he is the President--and decided to focus his wares on sleep-related products. At present, Big Red Rooster offers ten models which were invented based on the needs of parents. "My sister has five kids and my brother has three and they share their experiences with me," Brian Johnson explained. "Many of my product ideas come from them. It's very rewarding for me to see a child happy to receive an alarm clock I created." Brain plans to continue inventing innovation new products for many years to come and he is happy to see his two newest inventions for 2016 hit the market. 
Rocket Ship Alarm Clock 
The "Rocket Ship Alarm Clock" doubles as a night light and an alarm clock.
Shaped like a rocket ship and colored a gender-neutral red and silver, it works well as both a clock and an alarm by emanating a crisp clear sound that is impossible to ignore. It is also easy to set. Yet the strongest element of this item is its ability to project images--comprised of photos from NASA--onto the ceiling or wall. The images include space views of planet Earth, space shuttles, the moon and the man on the moon. The images can be set for between ten and thirty minutes and the top of the clock can rotate, thus enabling the pictures to move in a soothing manner. Hence, this item will pair well with Uncle Milton's "Moon In My Room" and will likely hold special appeal to children who are interested in outer space. The "Rocket Ship Alarm Clock" is not the first sleep aid capable of projection; Cloud b's "Twilight Turtle Sound Machine" and "Twinkles To Go Octopus" also have the ability to illuminate soothing lights as do the projectors in Disney's "Storytime Theater" line. However, the Cloud b projections are simple star shapes and the Disney projections are largely comprised of images from their animated movies and television shows.
The "Rocket Ship Alarm Clock" projects actual photographs which makes it more enticing for a broader age range and gives it a slightly educational twist. 
Baby Sound Machine 
The "Baby Sound Machine" is a square white box that emanates six lullabies and soothing background noises to help create a restful environment for babies. Somewhat akin to relaxation audios, this item produces clear and soothing sounds but it is visually quite plain in comparison to other sound makers like Fisher Price's "Rainforest Friends" and Baby Einstein's "Sea Dreams Soother." The "Baby Sound Machine" also does not have the ability to attach to a crib like the other brands do. That said, it does work as advertised and would not be out of place in an infant's room. Overall, the sleep aid market is one that continues to be essential to the toys and games industry and this new company does offer some promising wares. "Everything we sell either helps you fall asleep or wake up," said Brian Johnson. "We actually chose the name Big Red Rooster because nothing wakes you up like a rooster crowing in the morning!"  #Toys & Games