12-year-old boy heads to Ivy League College
Jeremy Shuler will be a 12-year-old freshman at Cornell University in the Fall.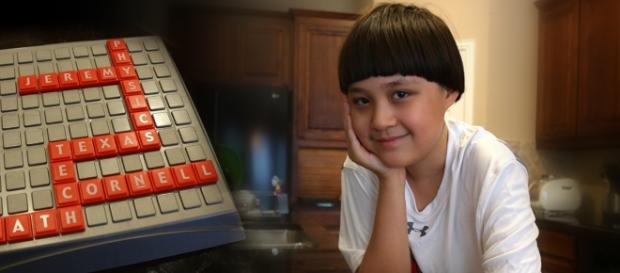 Jeremy Shuler will not be like most 12-year-old students when school starts in the fall. Most 12-year-old students are heading to the sixth grade. However, Jeremy is going to Cornell University, an Ivy League College. 
Who is Jeremy Shuler?
Jeremy Shuler is from Grand Prairie, Texas. Last June, he graduated and received his high school diploma from Texas Tech University Independent School District. Jeremy's intelligence is in his DNA. That's because both of his parents are aerospace engineers. At Cornell, Jeremy plans to major in aerospace engineering and minor in mathematics just like his parents did. 
Even though the upcoming freshman is intelligent, he enjoys things that other 12-year-old boys enjoy.
He plays Minecraft and reads what other boys his age read. His favorite books are Diary of a Wimpy Kid and the Divergent series. He takes time out to watch television and loves to travel with his family.
Jeremy's journey
Jeremy was not an average child when he was a baby, according to his parents. They said he began to talk when he was only six months old.  By the time he was 18 months old, he could read English and Korean. He was working on a high school curriculum by the time he was eight years old.
Jeremy was too advanced to go to a traditional or charter school. So his mother quit her job to homeschool him. She has no regrets. After he completed all his high school courses, he still needed a diploma to go to college. He was too young to get a GED, so his mother enrolled him in Texas Tech University Independent School District just to get a high school diploma when he was 10 years old.
The youngster excelled on his SAT and advanced placement exams. He received college credit in advanced courses such as calculus, chemistry, mechanics, electricity and magnetism, statistics, microeconomics and macroeconomics.
Because of his age, Jeremy is not allowed to live on Cornell's campus like his father did when he was a student there. Therefore, his parents are moving near the college so their son can walk to his classes. After he graduates from Cornell, the young boy plans to have his doctorate degree before he gets to the ripe old age of 21. #Education