When it comes to summer fashion, length is important
Analyzing the latest summer fashion and finding the right length for every body type.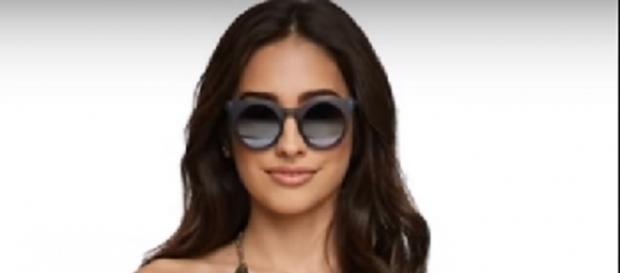 Summer is finally here and that means it's time to put on the summer shorts. However there are a few fashion do's and don't that everybody should know as well as some trends that they should latch onto. 
Length matters
In Western culture, summertime means that it's time to shed your clothes. However every year some people take this trend too far and shed to much, leaving them looking half naked. For instance, the shirt dress is an adorable trend. It's basically a woman wearing an oversized man's shirt and then pairing it with an accessory like a belt to flatter her figure. Given the right shirt, anyone of any size can look totally cool wearing this look. 
Girl Meets World: Season 3 Episode 7 Riley's Navy Polka Shirt Dress https://t.co/htVkfxXIg4 pic.twitter.com/BptA0QY3bx

— ShopYourTv (@ShopYourTv) July 16, 2016
The problem is that most people opt for a shirt dress that is too short, meaning that it barely covers the buttocks or the upper thigh.
This is a fashion no-no because then the shirt dress actually looks like a shirt rather than a dress. Instead, the length of the dress should be either to the lower thigh portion of a woman's body or just above the knee. That way it has the look, feel and movement of an actual dress.
Length is also important when it comes to shorts. The trend nowadays is to wear shorts that are so short that the buttocks and the pockets are hanging out. If you're going to do this, you might as well be wearing underwear. It doesn't make any sense. Instead, opt for short that cover the buttocks and a small portion of the leg. You still get the benefit of wearing short shorts without any part of the body hanging out.
European fashionable buttons low waist women's shorts https://t.co/hayTAis12i | https://t.co/y5sGbK73FT pic.twitter.com/p6oqsSCTOt

— Nikky Sweta (@weddingceremoni) July 19, 2016
The third outfit is the romper.
You've seen these. they are the breezy one piece tank and short sets that people love to wear. The material is light and airy and it screams summer. Unfortunately, most people go too short on the short area and again, their buttocks are hanging out. This is not a cute look no matter how shapely your rump is. Again, you can still look cute in this ensemble. Just remember that if you get it too short, you show too much and you make your torso look smaller. In fashion, the taller the better, so opt for rompers that highlight and lengthen your torso and cover your assets. 
#
Shopping