Uber Florida delivers free Magnum ice cream bars on Friday, July 15
Ride company doing its part to cool down a hot and sweaty Florida summer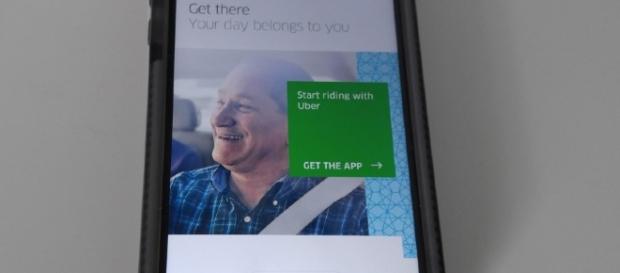 #Florida residents who need a break from the sweltering summer heat can order up free Magnum ice cream bars on Friday, July 15, courtesy of Uber. The company that previously delivered free kittens and puppies for cuddly visits in select cities, is now bringing relief to Sunshine State. If you live in a participating area, just open up the Uber app on Friday between 11 a.m. and 3 p.m. and slide over to the 'Ice Cream' option. If you're lucky, you'll be connected to score the free ice cream delivery.
Free Magnum ice cream and Uber rides
You can get your free Magnum ice cream bars with no strings attached, but Uber is offering a special deal to first time users tied into this special Florida summer promotion.
Those who are new to the service can enter the promo code FLICECREAM to get their first ride free, up to a total of $15.
Uber is a popular means of transportation in Florida, where tourists often use it to move around Walt Disney World, Universal Orlando Resort, and the other attractions. It's a particular favorite of families who head to Walt Disney World using the free Magical Express shuttle service from Orlando International Airport and those who use a shuttle to get from the airport to other area hotels. Once they're at their resort, they order up an Uber ride if they need to get somewhere not serviced by their hotel's shuttles. Locals use it as a way to get around town when they head out for a night of partying at Disney Springs, CityWalk, or out on International Drive.
You don't have to be an Orlando local to get your free Uber ice cream on July 15, If you're visiting in town, you can still use the Uber app to try your luck at scoring the Magnum ice cream bars. Just order them up to wherever you're staying during your trip.
Uber courting new users
Uber launches random promos like this frequently, trying to court new users. The app is free to download and an account is relatively easy to create. When you need a ride, summon one to your location wherever you live. You'll see the type of vehicle your Uber driving is arriving in, so watch for it, hop in, and head off for your destination. The app handles payment, so you don't have to worry about cash unless you want to tip your driver. #Travel