The Top-knot: still a trending topic?
The half-up hairstyle is a go-to for anything, but will it last in the millennial generation?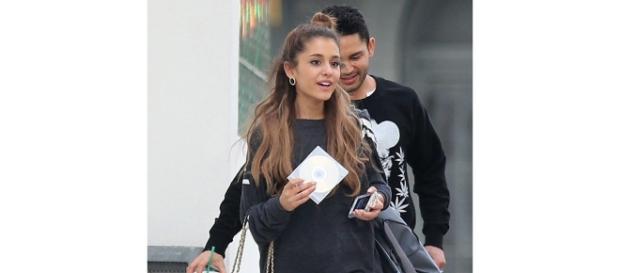 Still trending?
In a culture we live in, there are many trends that capture our eyes when someone else showcase their new look. When you think of it, some fashion statements tend to die down because there are constant new styles emerging in our generation and they tend to be always forgotten. But the question here is, is the top knot hairstyle going out of style? Or is it going into maximum?
What's a topknot you may ask? It's a half up, half down go-to hairstyle. You see many people, especially men, embracing the look with their laidback go-to outfit for work or college. I first spotted the hairstyle at my summer internship at Voice of America (VOA) last year.
I walked into the office building and as I looked to my right, there was a tall girl with a half bun on her head. She looked like a model or a secret spy wearing a simple but chic jumpsuit. I walked up to her and asked her about her hairstyle. "Oh, it's a topknot," she said. "You should do it too."
I then realized that this is an unstoppable hairstyle. A majority of men pulled off the hairstyle with stylish vintage [VIDEO] shirts and boots. The girls, however, are wearing military jackets with the cute hairstyle to establish their flamboyant style for the outsiders. Now, my question is, do you have what it takes to try this hairstyle?
You cannot go wrong with a quick hairdo that takes less than two minutes to do before heading out on a Friday night, so why not try the top knot bun? This trendy hairstyle is for anyone with short or long hair and has been sported on a lot celebrities.
Now the top knot is having its moment with branching out worldwide.
You know when it comes to trying new changes with your hair, it can embrace your identity with a cute outfit. You wear a cute outfit and your one problem on the outfit is how to do your hair for the day. You see yourself in the mirror and contemplate how to do your hair. Your hair seems boring, or just too basic; so why not say hello to the top-knot hairstyle. It's chic, and stylish. #News