Kylie Jenner defends cosmetic line after receiving F rating from Better Business Bureau
Kylie Jenner's cosmetic line has caused a lot of controversy, and the Better Business Bureau finally caught on.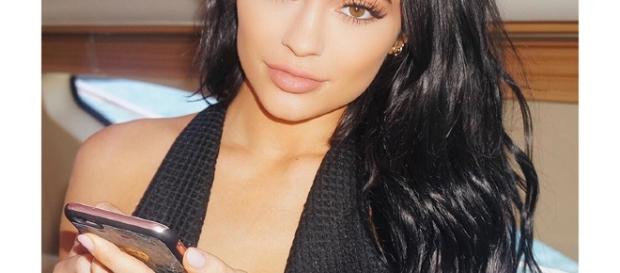 Jenner's cosmetics
It's no secret that Kylie Jenner's star-studded lips have landed her an entire cosmetic line with plenty of fans to follow. While King Kylie may be reaping the benefits of fame and fortune through the media, it appears "Kylie Cosmetics" has experienced a bit of a squabble. The Better Business Bureau recently gave the infamous Lip Kits an F rating; "Following media reports about the low rating Tuesday, the grade was changed to a C, then a B-, then to nothing," E! News reported Wednesday morning.
As with any highly anticipated celebrity makeup line, Kylie's lip kits have been prone to criticism. Jeffree Star recently Tweeted about the faulty lip wands with photos of the messed up brushes.
 Many buyers replied with photos of their similarly damaged brushes. Jenner responded by sending everyone brand new wands. The cosmetic line came under fire again when the highly recognizable packaging was stolen or damaged.  Customers reported receiving empty boxes. While this could have been expected from such a popular new lip line, recent reports have surfaced calling the quality of the brand into question. According to Daily Mail, Beauty blogger Stephanie Nicole reviewed Kylie's updated lipstick and speculated that they had been reformulated. Nicole stated the "Candy K" hue is pinker, and has nearly identical ingredients to a shade made by Colourpop Cosmetics which only sells for $6. From empty packages to damaged goods, and now a change in the product itself, there seems to be a lot to learn from the "Kylie Jenner lip kits."
Makeup Artists are always going to give their feedback, but her Lip Kits are so high in demand, do fans even care? "You guys are the reason I keep going and I'm motivated every day to make Kylie Cosmetics the best it can be," Kylie said on her website. "I'm continuing to learn and I just want to make everyone happy.
Because so many of you spoke out, I'm excited to tell you that the Better Business Bureau has looked at the facts and changed the rating."  #Celebrities