If you're traveling this holiday weekend, visit these sites to have a patriotic Fourth
Three Fourth of July locations that are a great place to get a history lesson and get in the spirit of the Fourth.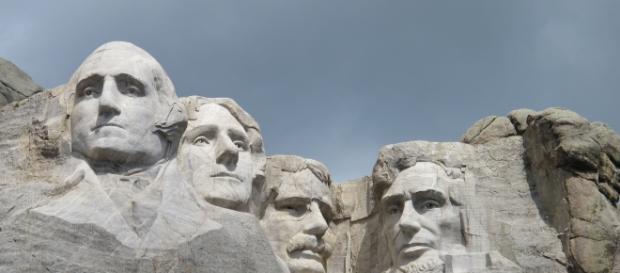 The Fourth of July is this Monday and everybody is feeling patriotic. In honor of that American flags, barbeques and all things independent, here is a list of patriotic sights across America and beyond where you can celebrate the Fourth in style.
Mount Rushmore
Mount Rushmore is located in the Black Hills region of South Dakota. It's one of America's great landmarks and serves as a monumental #history lesson. The granite mountain formation has the faces of four American presidents carved into it (George Washington, Thomas Jefferson, Theodore Roosevelt and Abraham Lincoln). While Washington was the first President of the United States, Jefferson actually signed the Declaration of Independence, announcing the independence of the United States of America from Great Britain.
It was a monumental moment as the main reason why settlers came to America was to escape religious persecution.
Abraham Lincoln should also be noted because he signed the Emancipation Proclamation, which freed the slaves from the rule of their tyrannical masters.If you plan on visiting this monument this weekend, remember that the summer months are the busiest time of the year to go sight seeing, so pack your patience.
Liberty Bell
The Liberty Bell is located in the National Historical Park in Pennsylvania. The inscription on the bell reads, "Proclaim Liberty Throughout All the Land Unto All the Inhabitants thereof. " The most recognizable part of the bell is the crack, which has become more iconic rather than being regarded as a blemish.
The story goes that the bell was located in Independence Hall, formerly known as the Pennsylvania State House, and upon it's first ringing, it cracked. It sounds like a bad omen, but the crack is the most recognizable thing about the bell, so obviously, things worked out.
I ❤️ Philly already! #ushistory #philadelphia #libertybell #wanderlust pic.twitter.com/r6JX14pM1B

— Andrea Podpeskar (@MsPodpeskar) June 22, 2016
The Declaration of Independence.
Rounding out the list is the Declaration of Independence. It was the culmination of the end of the American Revolution and was signed on July 4, 1776. Effectively, the historic document turned 13 states into the United States of America.
The document was drafted by Jefferson and edited by Congress. It's most famous line reads, "We hold these truths to be self-evident, that all men are created equal, that they are endowed by their Creator with certain unalienable Rights, and that among these are Life, Liberty and the pursuit of Happiness." It was signed by 56 delegates, the most famous of which is John Hancock, who has the largest and most recognizable signature.
It's currently located in the National Archives in the nation's capital, Washington, DC.  
On Monday, we will celebrate 240 years since the Declaration of Independence. Let's thank our founders for USA 🇺🇸! pic.twitter.com/DrnteLATav

— Scott Walker (@ScottWalker) July 1, 2016