Cryptozoic Entertainment: a publisher of games and comics
Cryptozoic Entertainment is a company that is dedicated to fun through games.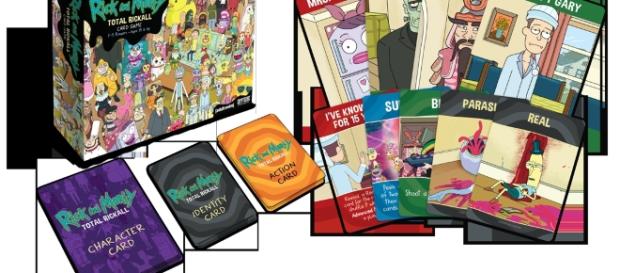 Video games, board games, card games and many other variations of games are some of the world's most beloved ways to have fun. Cryptozoic Entertainment is a publisher of original and licensed card games and board games as well as trading cards and comics. Since 2010, the company has aimed to bring gaming fans top-rate products. Recently, a representative of the company named Colin Robinson spoke about the company and its mission:
On how it was named
Blasting News: When was Cryptozoic Entertainment started? Why was that name chosen?
Colin Robinson (CR): Co-founder Corey Jones came up with the name Cryptozoic because of its connection to monsters and the unknown; clearly a very close association for a company that spends a fair amount of its time making up monsters!
Product description
BN: How would you describe your products? 
CR: The Cryptozoic Entertainment team is focused on creating fun products -- and hosting epic events -- that bring all gaming fans together as a community.
Game models
BN: How many models of games does Cryptozoic Entertainment sell? 
CR: We primarily produce licensed board games, card games, and trading cards. We are also launching our collectibles line this year, starting with DC Comics Bombshells and Mighty Meeples, which feature various figures and other products that will be available for the first time at San Diego Comic-Con.
Product ideas
BN: How do you think up ideas for your products? 
CR: There's a variety of ways we come up with product ideas, starting with our on-site designers, who create products based on the particular licenses we hold. We also receive pitches from outside designers and companies. If they sound interesting we will test out their ideas and potentially help create the products.
Pop-culture fan employees
BN: What has been the most rewarding part of working with Cryptozoic Entertainment?
CR: Three things: the fans, the employees, and the awesome projects! First of all, Cryptozoic's fans are unique when it comes to this industry.
Not only do they enjoy what we create, but they live and breathe the lifestyle surrounding our products. They truly validate the work we do and, after all, we wouldn't exist without them. As for the employees at Cryptozoic, they're pretty great to be around. Since we are all huge pop culture fans, everyone throws themselves into their work and it really shows. Finally, the projects we get to work on are incredible! There's something really gratifying and cool about following a project from just early ideas and prototypes to finished product.
The future
BN: Where do you hope Cryptozoic Entertainment will be in ten years?
CR: We are launching our line of collectibles this year, as well as a ton of new games and trading card sets. Generally, the plan is to expand our offerings in all of our product lines so that we have a vast offering for a range of pop culture fans.
Advice
BN: What advice would you give to someone who is striving to enter the games industry?
CR: Participate! The easiest way to launch yourself into an industry is to actively participate.
Whether you volunteer for various events, go to meetups, attend game nights, or even intern, everything helps, especially if you make lasting relationships with influencers in the industry. We actually have a game night every Wednesday night at the office, so if anyone wants to stop by, just hit us up at press@cryptozoic.com!  
Upcoming events
BN: Are there any upcoming events that you would like to mention?
CR: Yes, definitely. We're going to be at Comic-Con International in San Diego from July 20 to July 24. It's our first time at the legendary exhibit hall, so if you come see us at booth #115, you can check out everything we have to offer, including our new collectibles line! Our summer doesn't end there. We'll be at GenCon Indianapolis from August 4 to August 7. If you make time during "The Best Four Days in Gaming" to visit Cryptozoic at booth #501, you can get your hands on our exciting new games! #Video Game #ComicBooks